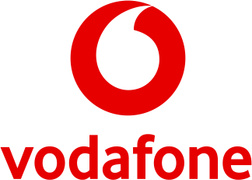 Linux Automation Specialist
Career level
Senior (5-10 years)
Employment type
Full time
Spoken languages
English - Medium
Your day to day:
The Business Protection Specialist contributes through the development, scripting, automation and resolving issues activities to the Patching and Vulnerabilities programs, which aim to reduce the risk of internal/external cyber-attacks and increase security levels by keeping VF infrastructure and services compliant to security requirements.
The Business Protection Specialist will provide tool set and support for vulnerability remediation, monitoring, patching activities management, reporting for management teams. He / She will be working for scripting and maintaining scripts, operating & improving the security solutions and applications.
The Business Protection Specialist will need to understand business requirements and translate them into technical requirements for the tool implementation, working with SME and experts towards the overall tool strategy of the Security Teams, with focus on scripting, automation and security.
With these activities, you will have a great impact on our business:
Scripting, maintaining & automation of scripts for the managed Security platforms
Provide technical analysis and recommendations to customers
Contribute to technical documentation, deliver with commitment according to the agreed time / complexity estimations
With these values and skills, you are a great candidate:
Good experience in IT Administration & Operations with knowledge of UNIX based systems (3-5 years)
Good Knowledge of Linux, Solaris, HP-UX, AIX Shell Scripting ( sh, ksh, bash, sed, awk)
Webservices (REST, SOAP)
Knowledge of security best practices for systems administration, QA practices and procedures
Experience in producing technical documentation
Fluent in English and ability to work in a team locally and virtually
Basic knowledge of Windows Server OS
General knowledge of HTML, PL/SQL
Knowledge of BMC Truesight Server Automation suite (Compliance & Reporting)
Experience with Network Architecture, Technologies and Infrastructure: proxy, routing, DNS, load balancers, network services and protocols, ssh proxying/tunneling, LDAP client, VLANs, NTP
Experience with Veritas Cluster, VMware virtualization
Knowledge of Perl and / or Ruby.
Sounds like the perfect job? We've got even more to offer:
Work from Home – You can have home office 2/3 day per week depending on the project
Medical and dental services
Life insurance
Dedicated employee phone subscription
Special discounts for gyms and retailers
Annual Company Bonus
Ongoing Education – we continuously invest in you to ensure you have everything needed to excel on the job and enhance your skills
You get to work with tried and trusted web-technology
Getting in on the ground floor of an technology changing company
Flexible Vacation – Take time off when you need it, we trust you.