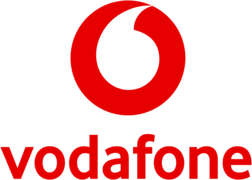 Business Process Improvement Analyst
Career level
Middle (2-5 years), Senior (5-10 years)
Part of Vodafone Group, Vodafone Shared Services Romania is a center of excellence offering Technology, Customer Service, Fraud and Security Services to Vodafone clients from several markets around the world.

We've opened for business in Romania in 2014 and we have ambitious plans for growth. We have reached 800 colleagues and counting.

Vodafone Shared Services Romania is a welcoming place for everyone as we pride ourselves with offering genuine Global Experience.

Your day to day:

• Support the business improvement manager to identify continuous improvement requirements in the Single Front Door processes, and their interfaces into the rest of the organisation.
• Identification of issues, analysis of pain-points, preparing and gathering any lessons learned, conducting root cause analyses and deriving associated continuous improvement needs and driving the project to resolve those issues and defining, publishing and delivering the improved process, including independent quality assurance activities.

With these activities you will have a great impact on our business:

• Documenting and change management of current processes
• Preparation of templates for lessons learned, coordination,gathering and analysis
• Support of identification of improvement & efficiency initiatives for all SFD services and design of interfaces with other units (. VGE, VCS & local OpCos)
• Track the business change request and the implementation of actions
• Deliver all identified actions, document, communicate and publish revised processes, swim lanes, workflow and interfaces.
• Train and ensure successful use of the improved processes and interfaces.

With these skills you are a great candidate:

• University degree
• Ability to work across the organization and liaise with people in other functions
• Lean, Kaizen and/or Six Sigma Process Improvement Methodologies qualification desired
• Skills in documenting processes required (ARIS, Adonis, Visio, Clarify)
• Excellent English skills in writing and speaking.

And it would be nice to have experience in one or more of these technologies/fields:

• Good qualitative & analytical skills
• Ability to work pro- actively on a day to day basis with minimum guidance
• Ability to understand and communicate issues and inefficiencies
• Experience in Performance Improvement and Transformation Programmes desirable

Sounds like the perfect job? We've got even more to offer:

• Work from Home – You can get to work remotely from anywhere you choose!
• Medical and dental services
• Life insurance
• Dedicated employee phone subscription
• Special discounts for gyms and retailers
• Annual Company Bonus
• Ongoing Education – we continuously invest in you to ensure you have everything needed to excel on the job and enhance your skills
• You get to work with tried and trusted web-technology
• Getting in on the ground floor of an technology changing company

We're at our best when you're at yours

Vodafone
Power to you


***NOTE: We thank all those who apply; however, only those selected for further consideration in the selection process will be contacted.

We are welcoming all applications from the persons who have the legal right to work in Romania.