Job details
INACTIVE AD:
The employer is not currently actively recruiting for this position, but you can apply for the ad.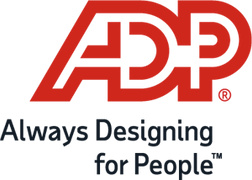 Business Object Developer
Career level
Middle (2-5 years), Senior (5-10 years)
Employment type
Full time
Spoken languages
English
- Advanced
, French
- Medium
Job Summary:
As a member of ADP's France NAS Client Service team, the Business Object Developer's objective is the accurate and efficient implementation of the solution for the work streams he/she is responsible while understanding the upstream and downstream impacts to the Client's overall human capital management solution.
Responsibilities:
In collaboration with SC Business Object Developer in France and the Client Service Management, the responsibilities consist of handling the Business Object cases in ADP Link Client Service, as main point of contact.
Reading and understanding operational and technical specifications for development
Estimating development workload
Testing programmes and consulting deliverables attesting to tests undertaken
Performing incident correction detected following internal or client handover
Drafting reports on activities to be issued to management and indicating difficulties
Adapt environments and standard ADP Link universe to client's specificity
Perform standard reports reshaping with client's specificity
Assume rework during client user acceptance tests
Assume delivery of the developed components in all environments.
Manage BO security management
Knowledge Requirements:
Knowledge in handling the technical decision-making architecture:

Knowing how to define the various components of the decision-making architecture: data sources, data collection and transformation, data modelling including professional rules, data distribution and provision.
Knowing how to precisely define update options, advantages and disadvantages for update options, HR professional rules and regulations, security rules and regulations,
Knowing how to define client architectural requirements, solutions to be implemented so as to meet client requirements without amending the architecture, architectural-related maintenance actions.

Knowledge in the following languages:
Ability to perform select, update, insert or delete orders at complex juncture points (over 2 tables) in SQL
Knowing how to create/amend SQL variables
Knowledge in the Business Objects environment (BI ):

Knowing about suite modules and their use: Webintelligence, Designer/Information Designer Tool, CMC, Client 360
Knowing the technical architecture of SAP/BI components
Expertise in BO security management : groups, users, security allocation, access levels
Knowing how to plan a report, publishing reports in line with different modes/options

Knowledge in using of the Designer/IDT BO tool and notably:

Environment characteristics (connection, restrictions, etc.)
Issues and tables, derivative tables, context, juncture points
Objects: dimension/information/indicator, invite select, Aggregate_Aware
Knowing how to export/import an environment
Knowing how to draft complex reports (several data providers, etc.)
Knowing customization tools SAP/BI (SDK)
Languages:

Fluent in English
French is an advantage (willing to learn)
Skill Requirements:
Open-minded
Autonomy and proactive: Works are undertaken remotely under ad hoc inspections. It is not necessary to stop development if an incident occurs whilst awaiting the next ad hoc inspection. In the event of any suspension, there should be a diagnosis, call, and proposal.
Adaptability: Projects and priorities constantly change.
Involvement and sense of commitment: Principals are clients of major ADP companies and cannot accept any change to deadlines, nor to quality standards.
Effective communication: solid interpersonal skills, ability to communicate verbally and in writing in French, good teamwork
Personal effectiveness: analytical spirit and ability to summarise, organised, rigorous, good time management
Good interpersonal skills
Good oral and written communication skills
Analytical skills and an ability to summarise
Organised
Rigorous
Independent
Working within a team
Dynamic and responsive