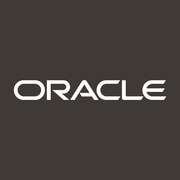 Business Development Rep - Any European Language
Career level
Middle (2-5 years), Entry (0-2 years)
Spoken languages
English - advanced
Job Title: Business Development Representative – Oracle University
Location: Bucharest
Job reference:
Looking for an Oracle University Global Business Development Representative responsible for the inbound sales, through incoming interactions (calls, e-mails, chats, inbound form) for Oracle University customers worldwide, while assuring a high level of satisfaction and targets achievement.
The Business Development Representative will be a trusted training advisor for the Oracle University customers contacting us through the inbound channels and a key contributor in growing Oracle revenue worldwide.
nbsp;nbsp;nbsp;nbsp;nbsp;nbsp; Responsibilities:
Responsible for identifying all customer interactions up sell opportunities, providing the best solutions to fit the customers' needs and performing all the necessary follow-up actions to transform the opportunities into revenue;
Responsible for identifying and transferring complex customer enquiries to designated departments for further investigation according to the procedure in place, but still having ownership over the enquiry and making sure a resolution is in place in due time;
Providing customers with accurate and consistent information on OU education offerings, the availability of products, information related to the end to end process
Managing all customer courses demand by contacting the customers in maximum 24-48 hours, providing the best solution fitting their needs and convincing them to acquire the OU course/product by making a firm booking;
Basic understanding and continuous study of the Oracle Technology and Oracle University trainings and tools;
Developing, extending and maintaining relationships with the appropriate departments within Oracle;
Demonstrating a positive attitude, professionalism, initiative and flexibility in performing daily job functions and always portraying a professional and positive image to the customer;
Flexibility for working in shifts and adapting to the country/ region's working hour interval if required in order to provide customer support and contribute to the achievement of the business revenue recognition KPIs around quarter and year end;
Education & Experience requirements
University degree
Foreign Languages – Excellent oral and written English skills plus any European language at an advanced level.
Proficient in using Windows, MS Office, e-mail and Internet
Experience in using Oracle applications – preferred
Previous Sales experience or sales related – customer frontline – at least 1-2 years preferred
Previous experience preferably in an IT or Education environment
Experience in using online applications for administrative/ operational processes (previous usage of Oracle tools preferred)
Knowledge of IT education market is advantageous
Key competencies
Excellent verbal and written communication and negotiation skills
Strong sales and marketing skills: needs analysis, positioning, and business justification and closing
Strong active listening towards fast and accurate customer needs identification
Ability to multi-task, prioritize and manage time effectively
Team player with strong interpersonal skills, competitive driven to achieve the individual and the team's objectives and targets
High level of energy, drive, enthusiasm, initiative, commitment.
Self-motivated to continuously expand personal professional knowledge.
Ability to work in a global team environment
WHAT WE OFFER:
The opportunity of working in a dynamic multicultural and multilingual business environment characterized by high customer focus, speed, change, and constant evolution.
Multiple training opportunities and personal development in an international working environment.
Competitive salary, benefits, including incentives based on selling performance.