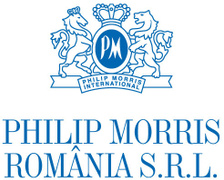 BUSINESS BUILDER OFF PREMISE TELEORMAN
Career level
Middle (2-5 years), Entry (0-2 years)
Spoken languages
English, Romanian
Gross approximate salary / month in euro
1350 €
BUSINESS BUILDER OFF PREMISE

RESPONSIBILITIES:
QUALIFICATIONS:
University degree;
Min. 1 year in sales or marketing activities (brand, trade, key accounts, consumer engagement, distribution);
Analytical and communication skills;
Availability for domestic travel;
Strong achievement orientation and standing alone;
Very good spoken and written English;
Proficient computer skills (MS Office);
Driving license B category (min. 1 year experience).
FIND A NEW PATH
Our Company offers you a fresh perspective. Here, you will never stop exploring and discovering. We take on-the-job learning to another level, giving you every opportunity to develop your career and reach your full potential inside or outside Romania. With innovative technologies, services, and processes, backed by a competitive salary and compensation package, you will work in a professional group of team members from all over the world.
JOIN A GLOBAL MARKET LEADER
Philip Morris International Inc. (PMI) is the world's leading international tobacco company, with six of the world's top fifteen international brands and products sold in more than 180 markets. In addition to the manufacture and sale of cigarettes, including the number one global cigarette brand, and other tobacco products, PMI is engaged in the development and commercialization of Reduced-Risk Products ("RRPs"). RRPs is the term PMI uses to refer to products with the potential to reduce individual risk and population harm in comparison to smoking cigarettes. Through multidisciplinary capabilities in product development, state-of-the-art facilities, and industry-leading scientific substantiation, PMI aims to provide an RRP portfolio that meets a broad spectrum of adult smoker preferences and rigorous regulatory requirements. For more information, see and .