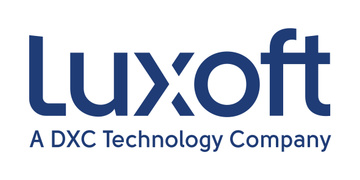 Junior Java Developer
Career level
Entry (0-2 years)
The project is a rapidly growing engagement with a solid leader in software development for trading, risk management and processing. Join our Development Center in Luxoft Romania and become a member of our open minded, progressive and professional team. The project is based on Scrum methodology and adopts TDD and BDD principles. You will have a chance to grow your technical and soft skills, grow professionally and build a thorough expertise of the industry of our client. On top of attractive salary and benefits package, Luxoft will invest into your professional training including business domain knowledge, and allow you to grow your professional career.

Our client software platform is used by the world's leading investment banks, asset managers, hedge funds, commodity houses and corporations to price, analyze and manage their derivative exposures for foreign exchange, interest rate, equity, commodity, inflation and credit derivatives.
The candidate will work in development team closely with the Paris and Bucharest consultancy teams to develop new functionality, rapidly solve problems and enhance existing aspects of the application.
The aim is to develop applications in order to connect to external financial providers, retrieve the information, process it and send it to Client's system.
There might be cases when the candidate might go to Paris to work on-site or for training for 1-2 weeks period.
Skills Required:Required:

- Java Standard Edition (JSE)
- Java Message Service (JMS)
- Java Architecture for XML Binding (JAXB)
- XML Transformations (XSLT, XSD, DTD)
- Unit and Mock Testing (JUnit, Mockito, Arquillian)
- Spoken English language is a must

Optional (nice to know):
- Web Services (JAX-WS)
- Apache Camel
- Java Contexts and Dependency Injection (CDI)
- Enterprise Integration Patterns
- Apache Maven
- Stash: GIT Repository Management
- FitNesse
- Cucumber
- Agile Methodology (Test Driven Development, SCRUM and Kanban)
- Continuous Integration
- Spoken French is a great advantage
- Agile experience is a plus
- Additional knowledge of financial products is a plus

Ideally the applicant would have good financial knowledge, including Transport Formats and Protocols (FIX, FPML)