Job details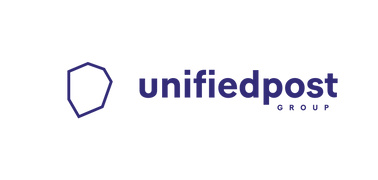 Business Analyst (Timișoara)
Looking for Premium Talent
Career level
Middle (2-5 years), Senior (5-10 years)
Employment type
Full time
We are looking for a talented Business Analyst to join a new team we are building in Timișoara. Are you a passionate, energetic person? Do you love translating customer needs into business requirements? Do you like taking ownership and acting with initiative? If so, then this is the job for you!
As a Business Analyst, you will be responsible to:
Collect and clarify requirements received from product management and the customers;

Translate customer requirements into business requirements, mock-ups, diagrams;

Work together with UX responsible, architects and technical leads, in order to define user stories with acceptance criteria;

Validate the functionality in the User Acceptance environment based on happy paths;

Create and keep business documentation up to date;

Assist with 3rd party apps end2end integration and communication.
You will need to:
Translate customer and product needs into terms and functional descriptions that are easy to understand by the team;

Deal with complexity and keep efficiency and ease in mind when defining business requirements;

Be proactive, take ownership and keep your customer, product manager and the team aligned;

Have a critical and analytical mind, see the bigger picture, but be capable to tackle the smallest details;

Explain complex things in a simple, easy to understand way;

Plan the implementation of features based on team's capacity

Identify dependencies between Unifiedpost products before implementing new features and design them accordingly

Provide mitigation plans for risks if any found and communicate them to stakeholders

Create documentation for demos to stakeholders and present the features implemented by your team

Be available to travel to Belgium from time to time, when required.
What you bring:
Top communications skills - English is our group's common language, so excellent spoken and written English is a must;

Business analysis or product management experience;

Theoretical and practical knowledge about User Stories and Use Case modeling is a big plus;

Experience with project or product delivery;

Have worked with JIRA before;

Experience in creating and delivering (Digital) communication, documents and e-invoicing are considered a plus;

Organizational and presentation skills.
Bottom line:
Everyone pays well in IT. So of course you get an excellent salary, benefits, and a great office in a perfect location, including working from home. But we're about more than that:
Challenges: we're transforming the world of business communications and transactions;

Responsibility and autonomy: making a difference in decision-making means you take on responsibility, not just tasks;

Common purpose: you grow by learning new skills and we benefit from your knowledge. We all work together towards one goal;

Active involvement in a variety of local IT & Agile communities and local, national and international events;

Active organizers of learning, social and fun events.