Job details
INACTIVE AD:
The employer is not currently actively recruiting for this position, but you can apply for the ad.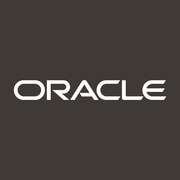 Business Analyst - 1 year contract
Career level
Entry (0-2 years), Middle (2-5 years)
Employment type
Full time, Project
Business Analyst (Contractor-Nonbillable), Global Renewal Operations - Project Based Contractor Role - 1 year term with no renewal option
OVERVIEW:
Supporting Cloud renewals from an end to end processes perspective and providing effective and efficient support to drive Cloud growth globally.
The Business Analyst role will be responsible for analyzing, interpreting and understanding large data sets in global sales reports and dashboards and transforming it into actionable data.
The Analyst should be knowledgeable about Oracle renewal practices, and his core responsibility is to identify and correct data gaps and discrepancies in various systems (Oracle Sales Cloud, Contracts Repository, etc).
The Cloud Renewal Admin Business Analyst will report to the Global Renewal Operations Senior Manager and will manage key support projects and initiatives that include but are not limited to:
RESPONSIBILITIES:
Conduct thorough analysis of data to check for gaps & discrepancies and identify patterns
Perform root cause analysis of mismatches
Take corrective action, engage appropriate teams, follow-up and drive issue resolution
Analyze large data sets with Subscription, Pipeline & CRM Reports
Reporting through our existing BI platforms . Sales Intelligence or Global Data Warehouse (GCW)
Identify system/process gaps through reporting analysis and process knowledge and make appropriate recommendations for a remediation plan
Provide regular status and progress updates, meet deadlines & targets
Present analyses and findings to Project Coordinators & Management
Perform other ad-hoc tasks and activities
REQUIREMENTS:
College degree and recent enterprise software company experience, preferably in business operations and data analysis / contracts repository
Self-organized, multitasking ability, flexible
Quality and efficiency oriented, even under pressure
Critical thinking and problem-solving skills
Have a keen eye for data mismatches and discrepancies
Attention to detail, methodical and accurate
Excellent communication skills
Excellent English skills, particularly writing, consistency, organization and standardization of terms and language
Proactive, team player
Positive and "Can Do" Attitude
Driven by curiosity and need of understanding
Results oriented
Data Analysis experience – Excel, BI/SI tools, Apex, etc.
Experience with Oracle Sales Cloud (or similar CRM) is a plus