Job details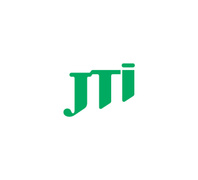 Commercial Budget Specialist (until Dec 2023)
Career level
Middle (2-5 years)
Employment type
Full time
COMMERCIAL BUDGET SPECIALIST ( TEMPORARY UNTIL DECEMBER 2023)
Department: Trade Marketing Planning & Analysis
Location: Bucharest
Reporting to: Trade Marketing Planning & Analysis Manager
Role: Temporary, until 31 December 2023
What we need:
We are looking for a Commercial Budget Specialist that will play a significant role in monitoring the Sales budget (Traditional Trade, Key Accounts, and Leisure), providing extensive support in all planning exercises, acting as a single point of contact (SPOC) for the Finance department.
What will you do:
Act as a gatekeeper for the Commercial Planning budget, monitoring and ensuring (together with the budget owners) the proper spending of allocated resources.
Facilitate budget transfers and planning between functions (Commercial Planning, Key Accounts, and Leisure) in order to seize market opportunities and ensure year-end closing on the planned overall budget.
Provide support to budget owners in annual planning exercises and revisions; act as SPOC for the Finance department;
Coordinate all the administrative aspects related to the Commercial Planning department within the Sales function;
Ensure an accurate record of expenses by cost center;
Administrate and review the OPEX budget for all JTI Sales Offices in the country;
Provide support to Trade Marketing contracting flow and related activities.
Who are we looking for:
Education: University Degree (Economic field or Business Administration is preferred);
Work Experience: 2-3 years of experience in budget planning and administration;
Language: English (intermediate level);
Other skills and knowledge:
Budget administration knowledge + good financial understanding;
Contract management experience is a plus;
Intermediate MS Excel level;
SAP knowledge is a plus;
Analytical, planning, and organizing skills + good communication skills;
Online interview
Care sunt asteptarile dumneavoastra salariale (RON net)