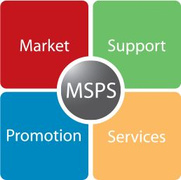 BTL PROJECT MANAGER - HORECA
Career level
Middle (2-5 years), Senior (5-10 years)
Spoken languages
English, Romanian
Gross approximate salary / month in euro
1000 €
We are a successfully BTL promotional marketing company and seek for a strong "Project Manager BTL Marketing - Horeca" to support our team.
Duties and Responsibilities:
• Plan, execute, control and finalize marketing projects/promotions according to strict deadlines and within budget.
• Estimate the resources and participants needed to achieve project goals.
• Plan and schedule project timelines.
• Draft and submit budget proposals, and recommend subsequent budget changes where necessary.
• Track project milestones and deliverables.
• Define the project's objectives and oversee quality control.
• Delegate tasks and responsibilities to appropriate personnel.
• Coach, mentor, motivate and supervise project team members and contractors, and influence them to take positive action and accountability for their assigned work.
• Develop and deliver reports, proposals and requirements documentation.
• Develop product, brand and customer presentations.
• Creating power-point presentations
• Reporting to the Implementation Director.
Skills
• Strong familiarity with project management.
•xperience in Horeca Industry necessary
•xperience in Tobacco Industrys a plus
• In-depth knowledge of communication and office software, especially power-point and excel
• Solid working knowledge of current Internet and mobile technologies.
• Demonstrated experience in personnel management.
• Strong interpersonal skills.
• Strong written and oral communication skills in English.
• Experience at working both independently and in a team-oriented, collaborative environment is essential.
• Ability to effectively prioritize and execute tasks in a high-pressure environment is crucial.
• Can conform to shifting priorities, demands and timelines through analytical and problem-solving capabilities.
• Reacts to project adjustments and alterations promptly and efficiently.
• Flexible during times of change.
• Ability to bring project to successful completion
• Ability to travel
Online interview
Ai experienta in industria Horeca?
Daca da, in ce industry si in ce pozitie ai lucrat?