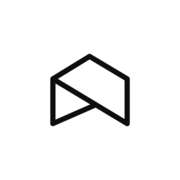 Bookkeeper
Career level
Entry (0-2 years), Middle (2-5 years)
Spoken languages
English - advanced
Gross salary / month
500 - 1000 €
What We're Looking For: Bookkeeper
We are seeking a dynamic individual who is passionate about numbers and reconciliations and who is meticulous in their attention to detail.
The Role
You will be responsible for recording all financial transactions on behalf of day-to-day tasks would include;
Developing documented procedures and controls for all financial processes
Agreeing a chart of accounts structure with management
Posting all accounts receivable transactions on the company's accounting system
Reconciling accounts receivable transactions against the company's bookings/status across all booking channels
Posting all accounts payable transactions on the company's accounting system, against the correct office or client account.
Reconciling all bank account activity to accounts payable/receivable.
Preparing monthly invoices for clients
Liaising with HR to ensure employee salaries are correctly calculated.
Reviewing and approving all employee expense claims
Handling petty cash claims
Preparing an internal set of monthly reports such as profit and loss, balance sheet, accounts payable and accounts receivable.
Preparing an annual budget and tracking actual vs budget
Preparing the inputs to our accountants for statutory reporting
Some of the exciting projects you could be involved in
Implementing technology to automate our processes and improve our capabilities
What You Can Expect Of Us
A flexible working environment (you will typically be working from home, with flexibility on working hours).
A fair market-salary with opportunities to grow your compensation in line with individual performance/company success.
A hard-working, start-up environment where the only limit to your growth is you!
What We Expect Of You
Excellent spoken English
Exceptional attention to detail
Adhering to agreed performance targets and deadlines
Online interview
Are you comfortable creating all of our financial procedures from scratch?
Are you comfortable working in a start-up environment where you have to work on your own initiative, work independently and potentially work unsocial hours?
What specifically attracts you to working at Airinvest