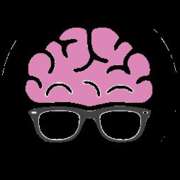 Big Data Platform Engineer
Crowds, Big Data, and Tools Team

LeadGenius's LeadCloud is the world's biggest database of information about businesses, technologies, and the people who connect them. After two years of building, it's already bigger than LinkedIn, Crunchbase, AngelList, and every secretary of state database in the United States – combined. We track millions of pages across the web and millions of unique companies to figure out which sources are the most relevant. We can draw insight about who's doing business like nobody else in the world. We are looking for a seasoned data platform engineer to build the next generation mission critical data platform.

Responsibilities:

- Responsible for designing, implementing, and maintaining LeadGenius's big data pipeline infrastructure -- including data ingestions, stream processing, data warehousing, data pipelines, visualization, quality metrics and exposing data to applications
- Data modeling and metadata management
- Ensure scalable, highly available, and robust big data platform architecture to meet service level agreements
- Troubleshooting, problem diagnosis, performance benchmark, load balance, and code reviews. Building large-scale infrastructural data systems using open-source technologies
- Designing high-performance RESTful web services to expose data from SQL and NoSqlCross team collaboration and effective communication

Skills:

- 7+ years of experience with object oriented programming language such as Java, and scripting languages such as Python
- Experience with implementing and running Big Data services in the cloud (AWS preferred)
- Experience with at least one No-SQL database
- 3+ years of experience designing and implementing large, scalable distributed systems
- 3+ years of production experience designing and implementing mission critical and metrics-driven ETL's
- Knowledge of SQL/Graph database systemsStrong in algorithms and CS fundamentals

Location:
Work anywhere in the world as a contractor to LeadGenius. You'll work remotely and set your own hours -- all you'll need is a fast internet connection. You will be working with the Operations Team and will be interacting through chats, emails and calls. Meetings will be weekly through a web conferencing.