Job details
INACTIVE AD:
The employer is not currently actively recruiting for this position, but you can apply for the ad.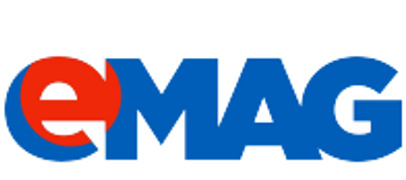 Big Data Engineer (Big Data Team)
Looking for Premium Talent
Career level
Middle (2-5 years)
Employment type
Full time
Responsibilities:
Work with Business Analysts and Product Owner to understand business requirements for data products;
Identify sources, develop and maintain processes supporting the acquisition of data in the Big Data Cluster;
Develop and maintain data processing jobs using Spark to transform data based on business needs;
Optimize and improve the execution speed based on the framework's particularities;
Identify and investigate new technologies that can be added to the cluster to improve functionality or performance.
Requirements:
Bachelor's degree in Computer Science or equivalent work experience;
Linux experience;
1+ years of experience with Cloudera ecosystem;
1+ years of experience working with distributed systems;
1+ years of experience with Spark (Scala or Java);
Experience with both FP and OOP;
Experience with SQL based languages;
Constant learner;
Curious nature, a wish to understand the details;
Creative problem solver;
Enthusiastic about data and processing large volumes of it;
Focuses on the product, not on tools and methodologies.
Will be a plus
Understanding of Statistics;
Experience with Python;
Experience working with AWS, Azure, etc.;
Experience with CI/CD tools like Jenkins and Puppet.
Benefits
At eMAG, we are constantly moving forward and we love what we do. If you are passionate about your job, whether it's offering consultancy to a customer or writing a code line, and you aim high, then you belong in our team.
We provide you with the best development programs to improve both your soft and job-specific skills, but it is you who decides what you want to learn and where you want to go. The possibilities are endless.
We know benefits are important, that's why we provide you with a full range of them. And because we like to share, at the beginning of your journey in eMAG we offer you a free course of e-commerce, just to put you up to speed. :)