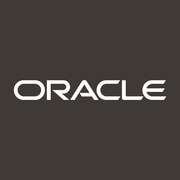 Bid Analyst (2 years contract)
Career level
Middle (2-5 years), Entry (0-2 years)
Spoken languages
English - advanced
General Description:
This position will be responsible for working with the HGBU Global Business Planning group to provide support to the consulting sales position involves coordination with other groups within role is important in applying and upholding the consistent and rigorous business practices of Oracle within the HGBU.
esponsibilities:
Providing support to the consulting sales teams globally to pull together bid documentation to facilitate approvals for the contracting process.
This includes:creating excel files, writing clear and concise scope statements, reading terms and conditions, understanding where approvals are required by comparing against Oracle standard documents and creating other bid documentation as required.
Providing quality assurance to opportunity/bid packages coming from consulting sales directors.
Ensuring consistency of processes globally for the teams and helping to localize where necessary
Monitoring the opportunity packages and escalating or pushing them through as necessary to get the contract into the client's hands for review.
Interacts with Contracts, Management, Risk Management, Business Practices, Resourcing, Operations and other shared support groups to facilitate quick execution of the internal sales process and to resolve miscellaneous issues as they arise
kills:
Knowledge of Oracle internal consulting business procedures (desirable)
Ability to think at a high, proactive level
Contracts experience (desirable)
Ability to prioritize and work efficiently
Strong verbal and interpersonal skills
Ability to collect, organize, and present information in a logical manner
Comfortable presence to senior executives and large groups within the business unit
Ability to resolve issues independently and creatively
Willingness to take ownership of issues
BA/BS degree or equivalent
Location/Workplace Considerations:
This position supports a global group, so working outside of standard business hours should be expected from time to time