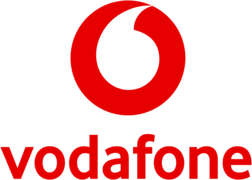 Bi Software Developer
Career level
Middle (2-5 years), Senior (5-10 years)
Your day to day:
As a member of the Reporting team yourain focusill be to build custom dashboards in the Business Intelligence Application using PHP, SQL, Git, Jenkins and ;
This job means working with large sets of data and being able to understand the meaning behind the data is vital in order to ensure the end user understands the most from your work. You will be involved in all parts of the project, starting from planning to deployment, thus taking ownership of your products.
Develop solutions together in an interdisciplinary and agile team of data engineers, software developers and system specialists,nd alsoakes over professional leadership functions in a team.
With these activities you will have a great impact on our business:
Participate in testing activities, including integration testing, end-to-end (business process) testing and user acceptance testing.
Participate in the problem identification/error resolution process, including tracking, repairing and reporting defects.

Provide technical direction on design considerations for performance, scalability, availability, maintainability, disaster recovery and uptime.

Create and maintains technical design documentation to support development.

Create test scripts and supports Quality Assurance activities as needed.

Design business ideas and use cases and estimate business metrics of the expected effect.
Represent the user perspective of OSS platforms over architecture and technology.

Code coverage over 85%

Regular progress reporting as part of the assigned programs accurately maintained

Your code should follow the agreed team standards and should always be documented thoroughly

You should approach your projects in a self-driven manner and have a proactive approach when facing issues
Experience with web frameworks such asiiHP framework

Must be comfortable with Git
Scripting, command line and operating systems administration knowledge – Windows, Unix

Systems Integration and communication technologies –OAP,REST, JDBC, FTP, HTTP/S, SMTP, SNMP,SSH, TCP, Telnet

Good analytical skills (listening, questioning, challenging etc.)
Sounds like the perfectob?e've got even more to offer:
 Work from Homendash; You can get to work remotely from anywhere you choose! 2 days per week 

Medical and dentalervicesnbsp;

Life insurancenbsp;

Dedicated employeehone subscriptionnbsp;
Special discounts for gyms and retailersnbsp;

Annual Company Bonusnbsp;

Ongoing Education –e continuously invest in you to ensure you have everything needed to excel on the job and enhance your skillsnbsp;

You get to work with tried and trusted web-technology