Job details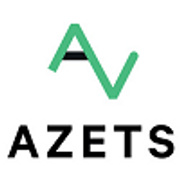 BI DEVELOPER
Looking for Premium Talent
Career level
Middle (2-5 years), Senior (5-10 years)
Employment type
Full time
Remote job
(the activity is performed from home)
Spoken languages
English
- Advanced
* all languages are compulsory
Azets Europe – BI DEVELOPER
Azets is currently undergoing a major transformation and striving to become a fully data-enabled business to drive market-leading performance. We're changing the way things are done to ensure the work we undertake remains informed and operates in an agile fashion. We are looking to build a group-wide data & analytics capability, that can enable strategic and tactical projects in order to drive growth and improve efficiency – ranging from operational MI dashboards to help management run the business more effectively, AI models to drive growth via improving cross-sell and retention, through to developing data-driven products and services for clients to create new revenue streams.
A note from the Hiring Manager:
"We're embarking on a really exciting journey, striving to become a fully data-enabled business and completely transform how we operate. There's a huge amount of opportunity to use analytics to drive value here – ranging from setting up operational MI dashboards to help management run the business more effectively, deploying AI models to drive organic growth, through to developing data-driven products and services to create new revenue streams. We've got both onshore and offshore resources with budget to build the team out further and are just setting up a cutting-edge data warehouse, rolling out Tableau across the organisation. Importantly, there's huge appetite from management and our investors to build out a market-leading data & analytics capability and realise these opportunities. Some very exciting years ahead!"
As we build out this capability, we are looking for a passionate, experienced BI professional to join our Global Data & Analytics team who can help us to deliver on our ambitious roadmap.
Day to day, you will be expected to:
Partner with stakeholders, process specialists, and users to elicit and document business requirements
Design, develop and maintain reports and analytical tools that are ready for consumption
Perform ongoing monitoring and refinement of reports
Provide technical support for existing reports, dashboards, or other tools to business users
Identify and analyse errors and inconsistencies in the data and provide timely resolutions
Translate data results into written reports, tables, graphs and charts to convey information to management
Create written communication materials that effectively summarize findings and support recommendations
Create ad hoc reports and views on a frequent basis to assist management in understanding, researching and analysing issues
Document existing processes and promote best practices, within the team and organization
Teach and advocate the use of business intelligence tools across all levels of the organization
Actively seek to continuously upskill (through conferences, publications, courses, local academia and meetups)
Responsible for supporting the ETL/ELT dataflows, troubleshooting issues and continuous improvement
Build up in-depth knowledge of the business, the internal data flows between systems and the commercial context
Support the Data Quality Manager in driving our data quality initiatives
Skills & experience:
Minimum 4 years of experience of full BI development lifecycle from data engineering through to visualization
Demonstrable experience of using data to drive business decisions
In depth familiarity with data visualization tools. Proficiency with developing and implementing solution in Tableau Server represents a big advantage
Advanced SQL experience with strong development background
Able to understand data warehouse and dimension modelling concepts
Experience with cloud architecture and integrations (AWS – Redshift, S3, REST APIs)
Excellent communication skills in English, both written and verbal
Advanced analytical skills and attention to detail
Proven ability to quickly learn new applications, processes, and procedures
Able and willing to collaborate in a team environment and exercise independent judgment
Professional with the ability to form excellent partner relationships across functions (Sales, Finance, Operations) and with external service providers
Strategic, intellectually curious thinker with focus on outcomes
Dynamic, strong interpersonal and team-building skills – ability to work with a diverse team and influence/drive change across functional and business boundaries
Very strong technical skills and ability to adapt to new technologies
Motivated self-starter, able to be highly productive working alone or in a team
What's in it for you?
A full-time job in a successful and really fast-growing company
Modern technology, work methods and tools
Trainings and development opportunities
13th salary, meal tickets
Employee Referral Bonus - We're always looking for talented individuals to join our family
Pension - Looking after your future self when it's time to step back and relax
Private Medical Cover - Ensuring you are taken care of every step of the way.
Flexible Working - Azets understands that as with any family, we all work in different ways and need flexibility within our working day and therefore we operate a flexible working policy.
A friendly team who is eager to meet you
We are looking forward to welcoming you to our team!
If you are qualified for this position, submit your CV now for immediate consideration!
Please note that only suitable candidates will be contacted!
Thank you!