Job details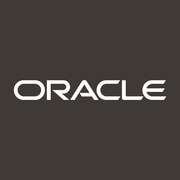 BI Cloud Technical Support Engineer
Career level
Entry (0-2 years), Middle (2-5 years), Senior (5-10 years)
Employment type
Full time
Partially remote job
(working time will be divided between remote and company's headquarters)
Oracle Fusion Customer Support is expanding the Fusion Applications Technologies Business Intelligence Support Team to support our rapidly increasing customer base.
It is a unique opportunity to be part of the future of Oracle Customer Support and help shape the organization to benefit our customers, employees, and the cloud community overall.
If you are interested in joining our team to help shape the future of Cloud, then this is the place to be.
Position Overview:
You will partner with Product Development & Service Operations and offer Support Services to Oracle Customers in regards to supportability, usability, maintenance, and configuration of Oracle BI applications and technologies integrated in Fusion Cloud product:
Oracle Transactional Business Intelligence (OTBI)
BI Publisher (BIP)
BI Cloud Connector (BICC)
Background and experience
- Two years' experience in implementation, support, consulting or development in Business Intelligence products and/or Cloud products (Oracle products preferred, but NOT mandatory).
- Three of the following abilities (any level) are required; consider applying if you can talk to us about any three subjects of: log reading & analysis, BI reports/dashboards, ETL, data warehouse, data marts, SQL, PL/SQL, SQL tuning, databases, scripting/programming, XML, Unix/Linux, web services, applications integration.
- Skills in using industry standard tools and techniques.
- Diagnostic, monitoring and troubleshooting abilities (Log reading, Troubleshooting techniques, etc.).
- Very good command in spoken and written English.
Behavioral Skills
- Self-starter, works well unsupervised or with limited supervision (self-service and procedural organization).
- Strong organizational, time management and multitasking skills with the ability to balance competing priorities.
- Excellent communication skills.
- Able to communicate very well both technically and functionally in highly escalated situations.
- Able to produce audience appropriate communication with executives, support personnel and customer personnel (technical end-users, non-technical end-users, consultants, implementation specialists, developers, administrators, upper management, project managers, etc.).
- Well-developed listening skills, with ability to discern core issues in an environment where it may be difficult to determine the symptoms and cause.
- Ability to influence and gain cooperative relationships with wide range of audiences ranging from executives to technical specialists.
- Manage the art of asking the right question(s) in order to isolate the real issue and root cause.
- Generate coherent action plans that meet participant needs and lead to problem resolution as quickly as possible.
- Fast and flexible problem solving aptitude so as to be able to adjust resolution plans as new data for given problems is obtained.
- Ability to persevere in the face of obstacles and ensure customer's success.
Technical & Analytical requirements:
- Well-developed troubleshooting skills, ability to analyze details and synthesize "big picture" (frequently working with incomplete or ambiguous data).
- Diagnostic, monitoring and troubleshooting abilities (Log reading, Troubleshooting techniques, etc.).
- Creative use of standard tools to aid in the diagnostic process.