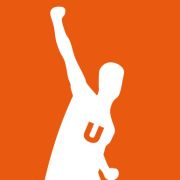 Betonreparateur, Leerdam
Career level
Entry (0-2 years), Middle (2-5 years), Senior (5-10 years), Executive (>10 years)
Betonreparatiebedrijf regio Leerdam is op zoek naar enkele ervaren betonreparateurs. Werk is op verschillende plaatsen regio Zuid Holland - Gelderland - Utrecht
Job Requirements: Uitzendmarkt is een landelijke ambitieuze uitzendorganisatie met jarenlange ervaring in de personele dienstverlening. Mede door de persoonlijke aanpak en de betrokkenheid van het groeiende aantal medewerkers en franchisenemers heeft Uitzendmarkt als missie om langdurige arbeidsrelaties aan te gaan. Dit doen we door middel van het volledig voorzien in de wensen van zowel opdrachtgevers als werknemers.
Functie-eisen
Minimaal twee jaar ervaring
VCA certificaat- eigen vervoer
B rijbewijs
Felxibele instelling
Doorzettingsvermogen
Arbeidsvoorwaarden
Conform de cao Voor meer info: meer informatie neem contact op met Uitzendmarkt Leerdam via of
Salary Benefits: Salaris afhankelijk van ervaring en opleiding
Source:
Please note that if you are NOT a passport holder of the country for the vacancy you might need a work permit.