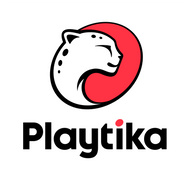 Back Office Support with English
Career level
Middle (2-5 years)
Employment type
Full time
Spoken languages
English - Advanced
CUSTOMER SUPPORT Playtikans are problem solvers, who can think analytically. You want to work at a growing international company with great perks and benefits, using your English skills and the flexibility to work morning, day and night shifts.
HOW TO PLAY:
JEDI of customer service, comfortable being the point of contact between the company and its clients. Responding to customers' requests and presenting comprehensive information regarding the products and services offered by the company;
MASTER of troubleshooting and resolving technical difficulties;
KING of customer retention and managing complaints;
CAPTAIN of the team, committed to the team and common goals.
SKILLS TO WIN:
All about the customer;
A balancer of time and prioritization;
Computer savvy, multi-tasker, operator of multiple applications and platforms at the same time;
The get-it-done type, creative, committed and wanting to constantly learn;
A social player, the team-mate to end all team-mates.
BONUS POINTS:
If you have previous work experience in customer service or technical support;
SLAM DUNK:
Flexibility to work in shifts;
English proficiency both written and spoken;
Benefits:
Daily Breakfast
Fresh Fruits daily, Yogurts, Snacks & Soda Drinks, Coffee etc.
Meal Tickets
Vacation Tickets
Private Pension
Transport Subscription
Private Medical Subscription
Private Dental Subscription
Wellbeing Benefit (Benefit is our partner)
Personal Development Benefit (Benefit is our partner)
Quarterly & Performance Bonus
Birthday Gift
1 Day Off for birthday
Bonus & Gift Cards for special events (Easter, 1st of June, 8th of March, Christmas)
Comfortable office easy to reach from any spot of the city: Timpuri Noi
Games: pool table, ping-pong, fussball, air hockey etc.
Exciting company events
Online interview
Are you ok with working in shifts? (day, morning, night)
What's your level of English?