Job details

Azure Data Engineer
Looking for Premium Talent
Career level
Middle (2-5 years), Senior (5-10 years), Executive (>10 years)
Employment type
Full time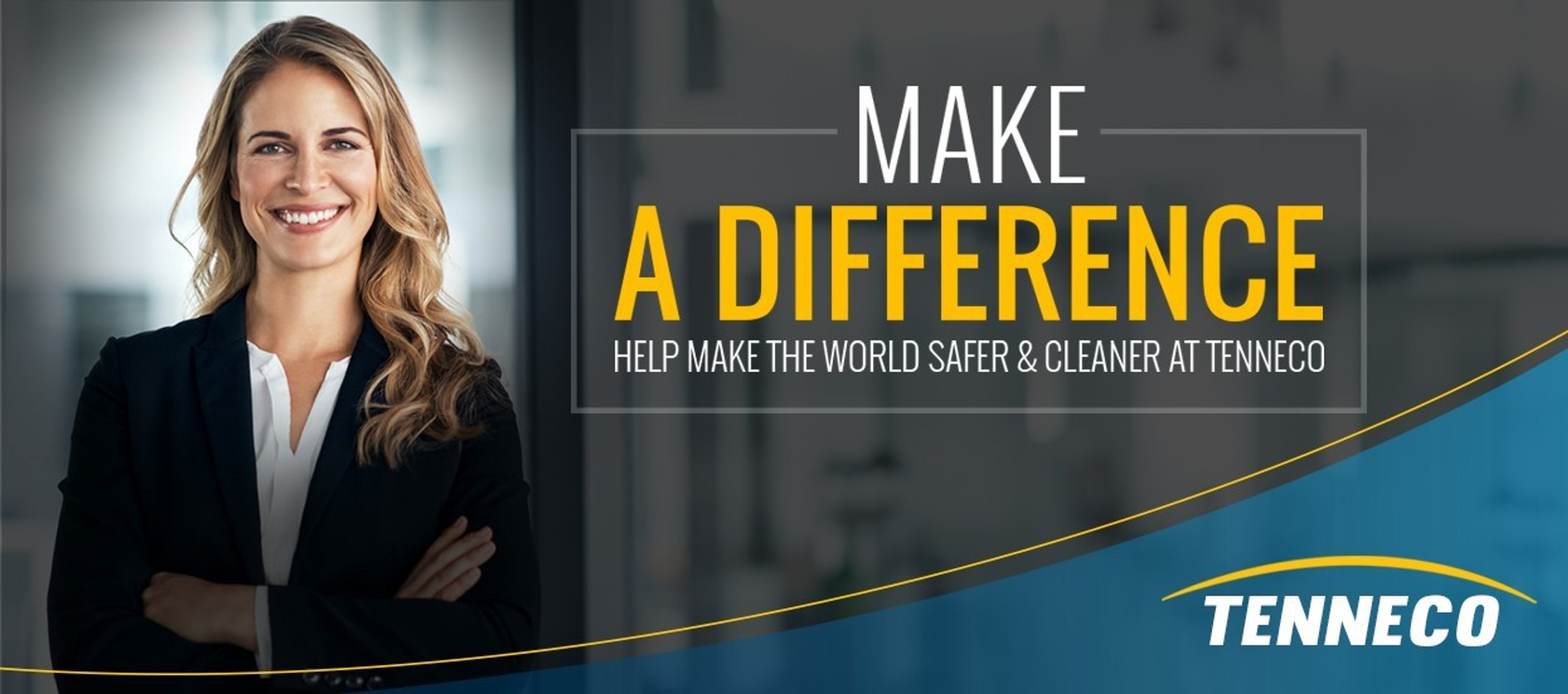 Tenneco is one of the world's leading designer, manufacturers and marketers of automotive products for original equipment and aftermarket customers, with revenues of $17,5 billion in 2019 and approximatelyteam members working at more than 300 sites worldwide. Through our four business groups, Motorparts, Ride Performance, Clean Air and Powertrain, Tenneco is driving advancements in global mobility by delivering technology solutions for diversified global markets, including light vehicle, commercial truck, off-highway, industrial, motorsport and the aftermarket.
This is a unique opportunity to join an international company as a Azure Data Engineer, Delivery Business Intelligence and Analytics (located in our Global Business Center in Bucharest).
In this position you will be working in an agile team environment with other Business Intelligence engineers, to develop and productionize analytics solutions. As an Azure Data Engineer you will design, develop, and operationalize cloud computing solutions in support of the team's development efforts. This team will partner with a variety of business groups and stakeholders within Tenneco in developing and implementing our future state of the Business Intelligence and Analytics framework.
Key Responsibilities
Design and build data processing components and systems utilizing cloud compute technologies including Azure Cloud
Design requirement driven data models such dimensional ,relational and data vault
Build ETL pipelines using workflow management applications such as SSIS , Azure Data Factory and distributed computing such as Databricks Spark
Acquire, analyze, combine, synthesize, and store data from a wide range of internal and external sources as it pertains to system development. Experience with SAP systems will be plus
Builds and tests CI/CD deployment pipelines for data system components
Develops and supports monitoring solutions for data systems and components
Partner with business and technical leaders to prioritize data needs to expand Tenneco's analytics solution capabilities
Required Skills
S. degree in Computer Science related fields
5+ years of experience in data engineering , data warehousing or related field
Deep understanding relational database systems , modern Data warehouse platforms like Azure SQL Synapse
Understanding of data lake design, implementation will be plus
Mastery of SQL, Data warehouse design and implementation experience in cross-functional area like Sales & Distribution, Supply Chain , Finance , Marketing etc.
Experience building and automating data system components that enable - Data acquisition, cleansing, and persistence data engineering
Experience with Azure technologies such as Storage solutions Azure Blob storage , Azure Data Lake Storage gen2 , Azure SQL Database etc.
Experience with Visualization tools like Power BI will be preferred
Monitoring the performance of data analysis and system components
Versioning of data snapshots, data lineage, schemas, and overall database systems
Deployment through a CI/CD pipeline with Azure DevOps preferred
Automated analysis optimizations based on performance metrics
Strong PowerShell and cloud compute skills
Experience with analytics tools such as Databricks Spark, PySpark etc.
Experience with modern infrastructure as code technologies like Terraform
Experience with modern CI/CD pipeline technologies involving git repositories, static code analysis, test-driven development etc.
Experience in the full data engineering life-cycle, from business understanding to building operational systems
Understanding and awareness of regulations around the use of PII data
Understanding and experience navigating all types of database models and DBMS's
Must have excellent data problem solving skills, communication skills and can execute alone but is an awesome team player
Big picture approach a plus - able to incorporate business understanding into design and approach to achieve current value and prepare for future benefit
Consulting experience a plus – role includes client-facing meetings and communication
Excellent teamwork, coordination, influencing and communication skills
Ability to develop timely and effective solutions for challenging design problems
Establishes relationships with data owners, experts and SMEs across a wide variety of Tenneco's data domains, including continual expansion of analytics capabilities to grow data expertise
What we offer
We want to make you feel welcomed, challenged and inspired and so we've made sure to carefully put together a blend of benefits meant to boost your health and well-being, to ensure your personal and professional growth and also your integration in a pleasant day to day working environment.
What you can expect next
Our team is ready to act immediately on those candidates who are the best fit for the role. You'll first hear from someone in Talent Acquisition to schedule a phone screen, and then the next step will be a personal interview with our Hiring Manager. We pride ourselves on moving through processes quickly, and you can be sure of transparency and prompt communication throughout.
We are committed to the safety and health of our employees. We adhere to social distancing recommendations and other protocols, ensuring a safe work environment for all.