Job details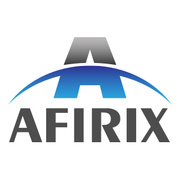 Azure Cloud DevOps Engineer
Career level
Middle (2-5 years), Senior (5-10 years), Executive (>10 years)
Employment type
Full time, Project
Remote job
(the activity is performed from home)
Here is what we are looking for: contract or employment
(preferred start is immediately)
An Azure Cloud DevOps Engineer who can do this kind of magic:
Operation of cloud environments in MS Azure (primarily serverless [functions, app insights, API management), possibly also container technologies) as well as support of the existing environments in several stages and regions
Coordination, design and implementation of automated development processes based on MS Azure & Azure DevOps
Provision of software and tools for the areas of development, packaging, release management, configuration management as well as monitoring and support in productive use
Development of automated processes for continuous integration & continuous delivery (CI / CD) based on MS Azure, Azure DevOps and Terraform
Creation and operation of monitoring solutions based on MS Azure (Application Insights, Azure Monitor, Log Analytics)
Good experience with CI / CD tools, especially Azure DevOps
Experience in one of the common programming languages (ideally type script)
Good knowledge of Microsoft Azure, especially Azure Function Apps, App Service API Management, Azure Storage, Application Insights, Azure Monitor, Log Analytics, Frontdoor
English is a must, you will work in an international team
Here is what you will get:
Salary that matches your skills set and seniority
A fully remote cooperation with a German client - as long as the work is done, you can work from any place of your liking - WiFi is a must, pants are optional :)
You will get the chance to work in a production environment with most of the technologies mentioned above and more, where responsibility and accountability matters.
A 6 month contract with the possibility of prolongation and the chance of long term cooperation
An endless opportunity for learning; you will work for a consulting company based in Munich so if all goes well you can experience work in a variety of fields
If you thrive in an open, agile environment where you can learn from your team members, yet you can fully embrace the joys of remote online work, do not hesitate to apply. We will let you know in a couple of days.
Preferred start is immediately.