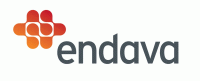 Automation Tester (Java, Selenium)
Career level
Middle (2-5 years), Senior (5-10 years)
Worldpay has a long-standing relationship with Endava and have chosen Endava to create center of technical excellence in Bucharest aiming to grown its technical expertise to support the design, build and maintenance of systems, products and services sold to customers will be working in a software product development environment and interact with our client's Group Technology and Engineering teams in the UK, US and also Global eCom.

Worldpay is a leading payments company with global reach providing an extensive range of technology-led payment products and services to overcustomers, enabling their businesses to grow and prosper. Using network and technology, our client is are able to process payments from geographies covering 99% of global GDP, across 146 countries and 126 currencies. Worldpay's platforms support more than 300 different payment types

Project description:
You will have the opportunity to work in financial projects with one of the biggest payment companies in the world. You will have the opportunity to work in a Scrum of Scrums environment, where leadership is required but also offered, by the senior team. The team will work sequentially on a set of Java projects from the customer's large stack of existing projects.

Job Responsibilities:
Elaborate comprehensive test cases and test conditions that would ensure adequate test coverage
Test data preparation and maintenance
Execute test scripts and report the results
Ensure defects are clearly and concisely documented
Ensure the quality of testing deliverables
Actively participate in Projects Meetings
Requirements analysis
Functional tests and test data creation/update
Defect reporting and tracking
Test status reporting
Mandatory skills:
Knowledge of and hands-on experience in both front-end and back-end test automation using Java/ Selenium
Able to write SQL queries to interrogate DBs
Basic knowledge of Linux
Very good analytical skills
Able to understand both technical and business requirements
Flexible and able to adapt to changing priorities and working practices
Good problem solving skills
Good command of spoken and written English

Desirable skills:
Familiar with commercial applications, within the financial domain
Agile Development Principles and Scrum Methodology
Experience with test case management and defect tracking tools.