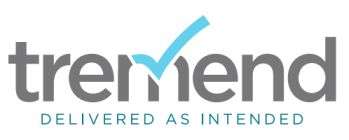 Assistant Manager (CATS)
Who you are…

You want to work in a challenging environment with smart people. You are committed to self-development and teamwork and you have a strong desire to make a real and measurable difference to any company you work for.

You also meet most (if not all) of the following requirements:

• Excellent administrative skills, with particular emphasis on accuracy, priority setting and observing deadlines
• An enthusiastic attitude with the ability to manage and motivate branch staf
• Structured, diligent, well-organized
• Excellent knowledge of MS Office tools (Excel, Word, Power Point)
• Strong attention to detail
• Ability to filter information and assess priorities
• Excellent written and verbal communication skills
• Fluency in English
• Know how to smile :)

Responsibilities:

• Provides assistance and performs administrative tasks such as travel arrangements, ordering of equipment and office supplies
• Collects data from the company departments, maintains different types of relevant databases, drafts reports and presentations for the management
• Manage the office agenda, the meeting schedules, insures the observance of meeting schedules, reprograms meetings if necessary
• Managing the relation with various suppliers

We will offer you...

• Motivating salary and a benefits package, periodic raises;
• Medical insurance in partnership with Medicover – Premium package;
• Access to trainings, professional certifications and our own specially designed learning program;
• A friendly, smart and fun environment;
• Central location easily accessible, near Victoriei square;
• Flexible working hours

Some business facts about Tremend:

- 10+ years of software development
high complexity projects
- 60+ million people using our solutions
- Clients in 15 countries on 3 continents (North America, Europe, Asia)
- 20 internationally awarded projects
- Top EU telecom clients

Some cool facts about Tremend:

- 5 top global car manufacturers use our software
- one of the startups we worked for was acquired by Google®
- one of the founders climbed Mont Blanc (the other one does triathlons)

Some friendly facts about Tremend:

- Top salaries for top talent
- Nothing short of legendary team buildings
- Fruit days
- Bonus days off with seniority
- Premium medical insurance
- Performance bonuses
- And again, legendary corporate parties

We really welcome people:

- Ready to learn new things
- Able to teach us new things (we really appreciate and reward experience)
- Who don't want to be just another cogwheel in a huge code factory
- Wanting their work and skills to be recognized and appreciated


Want to know more? Send an email to - even if you don't see an open position that fits your description. Simona, our HR manager, is amazing and cool and recognizes good people in a glance (and she approved this text, thanks Simona).