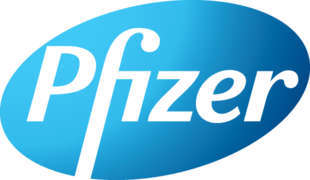 Assistant - IDM Medical Regional RD Teams
Career level
Middle (2-5 years), Senior (5-10 years), Entry (0-2 years)
Spoken languages
English - advanced
Pfizer, a global leader in the bio-pharmaceutical industry, is continuously seeking top talent who are inspired by our purpose to innovate to bring therapies to patients that significantly improve their lives.
ould you like to join a Pfizer Bucharest organization, a growing and dynamic company,awarded AON Hewitt Best Employer on Romania market?
Currently, we are seeking high qualified candidates to join our team in Bucharest, for the role of
Assistant to the IDM Medical Regional Rare Disease Teams:
This is what you can look forward to:
Identify the team's priorities, workload, routines and activity portfolio as much as possible;
Share all professional information and to be specified parts of private information with the team;
Identify the team's professional and to be specified private contacts, their importance, priority, personal sensitivity, etc;
Apply Pfizer's house-style and rules in the field of Corporate Image;
Be informed on possible internal service providers for specific tasks;
Apply internal working procedures in order to optimize performance;
Agree upon confidentiality level for all kind of information.
ommunication:
Support the RDMA Regional teams in their departmental communication with colleagues inside and beyond the own department and outside the company;
Ensure that input (information, requests, documentation) reaches the interlocutor in an optimal way;
Ensure follow-up of decisions and agreements;
Ensure an appropriate balance between transparency and confidentiality.

Meetings & Visitors

Book meeting rooms and order arrangements for the team;
Prepare the scheduling of the meetings and validate agenda with the team;
Dispatch agenda and related documentation to participants;
Take, draft and validate the meeting minutes before distributing to participants;
Work in collaboration with the Executive assistant to the IDM Regional teams Lead to coordinate meetings for the IDM MA RD group;
Work in collaboration with the IDM RD MA Country assistants to coordinate meetings in the countries.

Travel & Expenses

Booktravel and accommodation abroad and in-country;
Prepare all logistical information for the trips;
Manage the expense notes in Concur (T&E booking system).
nbsp; ime Management
xpenses and Budget
Purchase documentation, office supplies, etc.
rojects
Draft a weekly report with the input received from the Regional Teams / Countries;
Coordinate and consolidate requests from the global and European organization;
Maintain and update the applicable Share Points;
Coordination of monthly update to the organization charts.
What you should offer:
Graduate in Office Management or equivalent experience as Administrative Assistant (min. 3 years);
Competencies:
IT Skills:MS Office,Internet;
Languages:luent English;
Other specific know-how:iscretion,utonomy,ro activity,Self-leadership,Problem solving,Stress resistance.
What we offer:
Great collaborativeworking environment in a best employer company on the market;
Competitive compensation and benefits package;
International organizational culture with development opportunities;
Working in a growing organization.