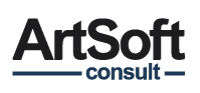 ASP.NET developer
Career level
Middle (2-5 years), Senior (5-10 years)
I recruit candidates willing to relocate
Yes

Description
We are hiring a mid/senior level ASP.NET developer for our office located in Cluj-Napoca, to extend our team that develops and maintains a heavy-machinery marketplace.
Requirements
Extensive experience with C# (3+ years of practice);
Good knowledge of .NET Framework: ASP.NET WebForms, Web API;
Data access & storage: , SQL Server 2012+;
Good knowledge of front-end technologies: HTML, CSS, JavaScript, jQuery, Bootstrap;
NHibernate experience is a plus;
Good problem solving abilities and detail orientation;
Good oral and written communication skills in English.
Responsibilities
Analysis, design and development with the above mentioned technologies;
Effort estimation for own tasks;
Communication with the customer in English;
Reporting of the activities performed.
Benefits
Working with cutting-edge technologies;
Development of innovative solutions;
Professional and modern environment, flexible program;
Involvement in complex international projects for big players on the global markets;
Attractive salary, bonuses and rewards for high-quality work in complex and challenging projects;
Possibility for professional development (training, certifications, opportunities for career development, etc.);
Consideration of individual capabilities.