Job details
INACTIVE AD:
The employer is not currently actively recruiting for this position, but you can apply for the ad.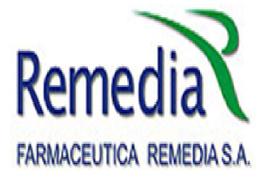 Career level
Entry (0-2 years), Middle (2-5 years)
Employment type
Full time
Responsabilitati:


Elibereaza si taxeaza retetele compensate si pe cele gratuite sub indrumarea farmacistului;
Informeaza pacientii despre modul de administrare a medicamentelor si despre potentialele lor riscuri sau efecte adverse;
Identifica nevoile pacientilor si formuleaza recomandari;
Monitorizeaza si gestioneaza stocurile pentru asigurarea stocului optim;
Participa periodic la inventarierea produselor din cadrul farmaciei.


Cerinte:

Absolvent al scolii postliceale de asistenti de farmacie;
Experienta relevanta in farmacie de circuit deschis;
Excelente abilitati de comunicare si relationare;
Orientare catre pacient;
Cunostinte bune de operare calculator.
Compensatii si beneficii:
-salariu atractiv functie de implicare si rezultate
-prime de sarbatori si vacanta
-tichete de masa
-card reducere pe lantul REMEDIA
-mediu de lucru placut si dinamic, cu posibilitate de promovare si de dezvoltare a carierei.