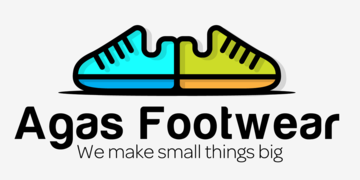 Area Sales Representative KIDS SHOES
Career level
Middle (2-5 years)
Spoken languages
English, Hungarian, Romanian
I recruit candidates willing to relocate
Yes
Gross salary / month
800 - 1600 €
We are building our team. Do you want to be our sales representative?
If you'd love to be on the move, and dynamism, perseverance and interest in kids' shoes. You could be our new colleague. We are looking for a sale representative who has experience in sales and in shoes.

Tasks to do:
B2B sales, in accordance with company's strategy
Maintaining and consolidating long term relationships with company's customers
Identifying new business opportunities in the allocated area
Representing the company in its formal relationships with partners, customers and other bodies / organizations with impact on company results
Ensuring the network of relationships required for the development of the business activity
Assuring effective use of the company resources
Complying with the internal regulations and procedures and the rules of the group
Reporting accurate data to the management on time
Monthly meeting in Budapest
What we offer:
Company car
Company phone & laptop
Negotiable salary in the interview based on competencies / experience from 2600 lei net.
Bonus after sales. There is no ceiling on bonus amount. You make as much as you can sell.
Requirements:
1. Effective communication with customers and partners
2. Attention to detail
3. Performance based motivation
4. Power and efficiency in organizing and problem solving
and accountability
6. Driving license
7. Minimum age 25 years
8. No criminal record
9. Communication level of English
10. Knowledge of Hungarian is an advantage
Who are we?
We are a young and friendly team, and we have been dedicating ourselves on the continuous development of our have decades of experience in the market of shoe. We collaborate with over 600 clients from 12 countries in Europe such as Hungary, Bulgaria, Spain, Czech, Slovakia, Slovenia and the Baltic States.
We represent and promote our products under the brands , Ponte20, Stitch & Walk.