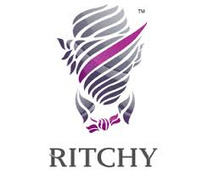 Area Sales Manager
Career level
Middle (2-5 years)
Spoken languages
English, Romanian
Gross approximate salary / month in euro
1359 €
Are you interested in:
Working for a David, rather than a Goliath?
Seeing how your work makes every day the difference?
Being the driver of activities that directly contribute to sales and brand growth?
Working in fast growing international company of non-corporate type?


The role we are talking about:
Area Sales Manager will actively contribute to the achievement of Ritchy 's sales and marketing objectives on the Romanian territory by: promoting the company image, implementing the business strategy, managing the relationship with customers & assigned distributors and develop distribution for the company's products.

Main responsibilities:
Management of commercial activities
Visiting all the customers on your route, according to the market structure and the instructions received from the direct manager
Developing and maintaining an effective Route to Market plan, including proactive search for new sales points
Achievement of monthly goals set by the direct manager or other Trade Marketing objectives related
Ensure that Ritchy`s products are available for sale on locations in the assigned territory
Manages, in the assigned territory, the promotional Sample Cases and optimal maintenance of the Company's Testing Stations
Complete all company reports with real information about realized activity or other information (presence, sale, competition activity, etc.)
Cooperating with distributors in their locations, in the price management activity, according to the company`s policy
2. POSM / Fixed Assets
Responsibly allocate POSMs / Fixed Assets to Ritchy`s Clients and ensure that promotional items are displayed in the locations on the assigned territory, in accordance with current business activities
Ensure that all Ritchy`s POSM / Fixed Assets are placed and used to sell and promote the Company's products, in accordance with policies and procedures and contractual terms
Identify / check the presence of Ritchy's POSMs / Fixed Assets in locations within the responsible area at each visit, based on the database info
3. Budget Management / Promotions
Ensure that the allocated budget / promotions, incoming through the Trade Marketing / Marketing activities is spend in order to increase the performance indicators in the assigned territory
Responsible for preparation of all necessary documents
Requirements:
Experience in direct sales, minimum 3 years
Customer / Distributor Management
Management of commercial assets, excellence in execution
Understand the distribution channels, distributors / consumers
Driving license, category B
Basic Merchandising skills and basic English knowledge
Good Communication, Negotiation, Problem Solving, Organization, Planning


More about us:
we believe in vaping as much better alternative to smoking
we have a unique informal company culture
we are not afraid to move fast