Job details
INACTIVE AD:
The employer is not currently actively recruiting for this position, but you can apply for the ad.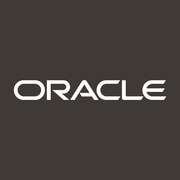 Applications Support Engineer
Career level
Middle (2-5 years), Senior (5-10 years)
Employment type
Full time
Spoken languages
English
- Advanced
* all languages are compulsory
Oracle provides the world's most complete, open, and integrated business software and hardware systems.
Global Product Support (GPS) provides technical assistance for all Oracle products, ensuring maximum availability of Oracle customer's systems and helping them to benefit from running the latest Oracle technology and applications.
Additionally, GPS works closely with our Development organisation on ensuring absolute product quality and provides high quality content for the online knowledge databases.


Responsibilities:


The area we are recruiting in is called Applications Technology Group and is the technical competency of the Oracle E-Business Suite.


The support engineers in this competency are responsible in assisting customers with the Installation, Maintenance and Administration of Oracle Applications.


Brief Posting Description:
As a member of the Support organization, your focus is to deliver post-sales support
and solutions to the Oracle customer base while serving as an advocate for customer needs. This involves resolving post-sales non-technical customer inquiries via phone and electronic means, as well as, technical questions regarding the use of and troubleshooting for our Electronic Support Services. A primary point of contact for customers, you are responsible for facilitating customer relationships with Support and providing advice and assistance to internal Oracle employees on diverse customer situations and escalated issues.
Detailed Description:
As a Sr. Support Engineer, you will be the technical interface to customers, Original Equipment Manufacturers (OEMs) and Value-Added Resellers (VARs) for resolution of problems related to the installation, recommended maintenance and use of Oracle products. Have an understanding of all Oracle products in their competencies and in-depth knowledge of several products and/or platforms. Also, you should be highly experienced in multiple platforms and be able to complete assigned duties with minimal direction from management. In this position, you will routinely act independently while researching and developing solutions to customer issues.

Job Requirements:
Job duties are varied and complex utilizing independent judgment. May have project lead role. 4 years experience with Core products or five years experience with Applications products and have a technical degree ., BS Computer Science/Management Information Systems/Science/
Engineering/Math/Physics/Chemistry with a GPA OR (for Applications) proven professional/ technical experience, ., demonstrating an understanding of Applications at a functional and technical level (preferably Oracle)
Additional Details
Qualifications
Computer Science degree
Good knowledge of one or more Operating Systems
Aptitude for customer focus
Complex problem solving skills
Self-motivated individual who is able to handle responsibility
Excellent communication and organizational skills
Advantage:
4-7 years experience and depth knowledge in install, maintaining and administrating complex multi-tier applications.
Experience in using and administrating one or more of the following technologies: Database administration, Application Server, JDeveloper or other IDE Java tools , E-business Suite, Oracle Business Intelligence Publisher or Enterprise manager would be an advantage.
Good knowledge of UNIX, Linux, Windows or other relevant OS-system
Good knowledge of Java and PLSQL
Seniority Level

Mid-Senior level

Industry

Information Technology and Services

Employment Type

Full-time

Job Functions