Job details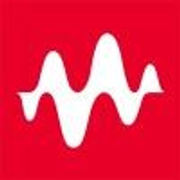 Application Protocol Engineer
Looking for Premium Talent
Career level
Middle (2-5 years), Senior (5-10 years)
Employment type
Full time
Partially remote job
(working time will be divided between remote and company's headquarters)
Spoken languages
English
- Advanced
* all languages are compulsory
About the project:
Cyperf is our newest Distributed, Elastic Performance and Security Testing solution that uses Keysight next gen cloud-native traffic engine to simulate complex real-world traffic scenarios. It simultaneously generates both legitimate traffic mixes and malicious activities across a complex network of proxies, software-defined wide area networks, TLS inspection, elastic load balancers, and web application firewalls, with the unique ability to interleave applications and attacks to model user behavior and security breaches.
About the team:
Currently we are a senior team of 5 working in an Agile environment with a strong emphasis on communication and collaboration.
Key words:
Python, TCP/IP
Responsibilities:
As an app developer for our new Cyperf product, you will be implementing new protocols based on the latest trends/customer requirements using Python language. To achieve this you will need to:

Program our custom traffic engine using Python to emulate it as close to reality as possible while at the same time making it customizable for our users.
Implement new features in our framework for interfacing with our custom traffic engine.
Research and reverse engineer a wide range of network applications/protocols by capturing the application traffic, analyzing the data to identify traffic patterns
Understand the protocol/application and how it operates
Make sure the traffic implementation abides by RFCs when needed.
To be successful you should have good work experience with:
Programming skills in Python
Deep understanding of the TCP/IP stack and OSI model
In-depth knowledge of protocol analyzers (. Wireshark, Fiddler)
Knowledge of application layer protocols
Excellent communication and teamwork skills
Previous experience with Jira and Agile
Previous experience with version control software (Git/Bitbucket is a plus).
Nice to have:
Network protocol development experience
Working knowledge of XML
Understanding of application data encoding and reverse engineering
Experience with unit testing
Experience with Continuous Integration
Experience with TDD
Experience with tools such as Vagrant, Docker, and/or LXC
More info on our product can be found here:
How will this project benefit you?
You will never be bored while learning and working on implementing a diversified range of the newest and most popular applications on the Internet. You will deep dive into different transport protocols, various implementation of client-server communication, different operation and uses.
You will work alongside our passionate engineers with years of experience under their belt in a relaxed, friendly and collaborative environment.
You will stay up to the date with the latest trends in the security market and learn more about how threat actors operate.
As Cyperf is one of our newest products, you will interact with the latest technology trends from various cloud deployments, Kubernetes, docker etc.
About us:
Keysight is on the forefront of technology innovation, delivering breakthroughs and trusted insights to the world's
visionaries and innovators in electronic design, test, manufacturing, and optimization. Our ~14,000 employees
create world-class solutions in wireless communications, 5G, automotive, quantum, aerospace, defense, and
semiconductor markets for customers in over 100 countries.
Our culture:
We're recognized as a Great Place to Work across the globe due to our robust culture and dynamic working
environment. Our global team acts as "One Keysight," using collaboration, inclusivity, and integrity to advance
technology. We're driven and curious, and we value all ideas, especially bold ones. And our strong culture extends
far beyond our own walls. We leverage our corporate social responsibility framework to support our communities,
nurture the next generation of engineers and promote environmental sustainability.
Our technical solutions – and our methods for creating them – help connect and secure the world. Learn more about what we do and how we do it.