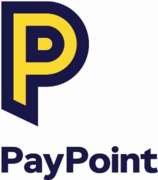 Application Administrator (Linux & Network)
Career level
Middle (2-5 years), Senior (5-10 years), Executive (>10 years)
Spoken languages
English, Romanian
Essential:

Minimum 5 years Bare metal Virtualization Environments (XenServer, VMWare, Virtualbox, etc)
Minimum 5 years Linux Server Administration Experience (Redhat/CentOS)
Minimum 5 years Networking Administration Experience (WAN/LAN/IPSEC)
Minimum 5 years PostgreSQL & MySQL Database Administration exposure
Shell scripting (bash/perl/python/php)
A good understanding of the Application Lifecycle and a solid understanding of Quality Assurance, Database Engineering and Build and deployment (ITIL)
Strong problem-solving skills
Advanced/Proficient on English language both verbal and written communication
Desired:

Public/hybrid cloud experience (AWS/GC/Azure/Cloudstack)
DevOps experience (Docker/Ansible/Chef/Puppet/Terraform)
PostgreSQL/MySQL Clustering
Windows Server OS Administration skills (AD/DHCP/SCCM)

PERSON SPECIFICATION
Hands on technical person, opensource oriented
A well organised individual, accountable, conscientious, meticulous with excellent problem-solving skills and a systematic approach to work
Excellent written and verbal communication skills as the role involves internal liaison; ability to listen effectively and interact at within and outside the organisation
Proven ability to switch context and multitask on several things in a short period of time
Ability to produce clear documentation for both technical and non-technical audiences
A team player, however capable of working on their own initiative
Works well with others and able to get results even when working under pressure and to demanding deadlines
Descrierea jobului
MAIN PURPOSE OF ROLE

The Application Administrator is responsible for providing operational assistance and support for Paypoint applications and related infrastructure services such as server operating systems, network administration, database administration and related application services
Responsible with maintenance and monitoring of Linux OS servers (DB/App/Router/VOIP) – both physical and virtual machines.
Responsible with maintenance and monitoring of Company's network connections (Internet connections, private links, etc).
Continuously monitors and evaluates equipment's performance (servers/switches/etc).
Makes recommendations for future application and infrastructure upgrades (physical server upgrades, virtual machines resource reconfiguration, network devices).

PRINCIPLE RESPONSIBILITIES
Handles bare metal equipment (servers, network equipment) installations/upgrades.
Installs and manages virtualization environment (XenServer, VMWare, Virtualbox).
Installs/configures Linux OS, database and application servers according to the projects' requirements.
Handles app deployment processes (linux application compilation, installation and configuration) of internally developed applications.
Documents the hardware & software configurations and/or upgrades.
Analyses, identifies and fixes reported/identified server/application issues.
Applies OS/application software updates and patches.
Maintains backup and restore concept for all applications' components.
Configures, documents and maintains network equipment (Cisco switches & routers, Linux routers) handling routing protocols (BGP/EIGRP) and networking protocols (Cisco IPSEC VPNs).
Manages RIPE records.
Manages multiple iptables based Linux firewalls (policy implementation, NAT, PAT)
Analyses, identifies and fixes reported/identified network issues (LAN, internet routing issues, VPN issues).
Develops scripts and tasks automation for load and performance tests, application deployment, module integration.
Testing new technologies by building and implementing PoC for further improve applications' operational model in areas of design, deployment & integration and administration.
Provide on-call 24 x 7 support on a rotating basis.
Online interview
Care sunt asteptarile salariale pentru acest post?