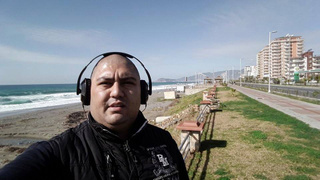 Animator
Gross salary / month
200 - 300 €
Romania (Bucharest): Female Casino Dancers & Hostess' Required:
*** JOBS AVAILABLE IN ROMANIA***

Position Available in a Hotel:
- Model's
- Go-Go Dancers
- Hostess'

Job Description: Dependent on position applying for.

Criteria: Candidates are required to be 18-25 years old, fit, athletic, with basic dance experience.

Hours: 40 hours per week

Salary: 400 euro NET per month

Nationality of staff required: Any

Start Date: ASAP / Negotiable

Length of contract: 3 months / 6 months - Negotiable

Package Offered: Visa/Work Permit, accommodation (rented apartments for two people), food, gym, security.

Interview Notes: In person if you are based in Romania (Bucharest) or via skype if you are not in Romania.

Apply With: 10 photos.

Registration with Alanya Recruitment requires a yearly membership payment explained below:

As a candidate, if you wish to fully use our agency services with Alanya Recruitment you have the option to register with us.

Registration includes:
- A profile that is viewable by employers when searching our CV bank (Public Profile as opposed to a hidden profile)
- To be added onto our exclusive members only mailing list
- To receive email support from us
- For the agency to apply for the positions that you are interested in on your behalf, request feedback, follow up applications, arrange interviews and confirm placements
- Help with creating a professional CV

The employers that we work with only recruit staff that are serious about taking on work overseas and we find that our registered members are just that – serious about working overseas.
In Turkey and beyond we are unable to deduct agency fees from your monthly wages as they are lower than they are in the UK, Europe or America, so we have to work a little differently to agencies inside the EU. s a candidate, to become fully registered with Alanya Recruitment to use our agency support services, you need to register with us.

The cost to register is only:
- nbsp;£ Great British Pounds or the equivalent of your preferred currency, per year that you wish to be on our books (you can unsubscribe at any time).