Job details
INACTIVE AD:
The employer is not currently actively recruiting for this position, but you can apply for the ad.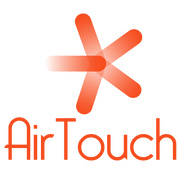 Career level
Entry (0-2 years), Middle (2-5 years)
Employment type
Full time
AirTouch New Media (ATNM) is an International Company with offices in Madrid, Paris, Mexico City and Bucharest, with clients in Europe and North America, that offers Digital Marketing Support in times when the needs for Digital Strategies/Activities are growing exponentially, focused mainly in Mobile Apps Development, Web Development, Artificial Intelligence and Chatbots.
We are passionate, creative, and have 20+ years of combined experience with developing smart products for entrepreneurs, marketing agencies as well as big brands. Our love for web & mobile development, automation platforms, chat & voice bots, Alexa Skills and more allows us to make possible tomorrow, today.
Joining us will offer you the unique opportunity to be at the forefront of a global transformation in an era driven by data and automation.

AirTouch New Media (ATNM) Bucharest Office is growing and looking for highly talented Android Mobile Developers eager to learn and focus on mobile technologies to incorporate them into the Development Department.

We're not going to provide a long list of requirements because we realise talent can come from anywhere, but absolute requirements include:
Android App Development with Android SDK & Java, Picasso
SQL Lite, ROOM, REALM
Offline storage, multi-threading, application performance
Implementing Web Services
Love object oriented programming & design patterns;
Very oriented to software development best practices;
Want to work on cool cutting-edge software projects;
Speak English;
Love new Digital and Social Trends (Smartphones, Apps, Social Networks)

At least 1-3 years of experience with Android Studio & in working with REST/JSON/XML Web Services.
It is considered a plus experience with Kotlin, RxJava and Retrofit.

Life at ATNM can be described as the following:
You will be part of a cross-functional team focusing on:
Designing, building and maintaining advanced Android Applications
Creating apps, troubleshooting and fixing bugs;
Collaborating with the team to design and release new features;
Working with API's and push notifications;
A fun startup environment;
Opportunity for personal and professional growth through a variety of projects (you won't be doing the same thing every day);

This position provides ample opportunity to expand web and mobile development skills under direction of professional staff and developers.