Job details
INACTIVE AD:
The employer is not currently actively recruiting for this position, but you can apply for the ad.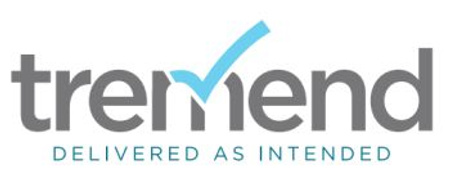 Career level
Middle (2-5 years), Senior (5-10 years)
Employment type
Full time

We are looking for an Android developer responsible for the development and maintenance of applications aimed for a vast number of Android devices. Your primary focus is the development of Android applications and their integration with the back-end services. You will be working with an agile project team consisting of project manager, product manager, Java developers and devices developers, together with UX specialists, architects, cloud providers, IoT specialists, devices' providers, etc., on services related to Smart Home / Home Security technical domain for France and/or Europe countries. Being an international team, collaboration, pro-activity and team spirit is something that you thrive on. Projects are run in agile manner.
Responsibilities:
- Translate designs into high quality code;
- Design, build and maintain high performance, reusable and reliable code;
- Ensure the best possible performance, quality and responsiveness of the applications;
Requirements:
- Strong knowledge of Android SDK, different versions of Android, how to deal with different screen sizes;
- Work with outside data sources and APIs;
- Strong knowledge of Android UI design principles, patterns and best practices;
- Ability to understand business requirements and translate them into technical requirements;
- Proficient understanding code versioning tools such as GIT;
- Familiarity with continuous integration;
- Intermediate/Senior level.
English as the working language, French is a


Some business facts about Tremend:
- 15 years of software development
- 1st place among Romanian companies in Deloitte Fast 50 CE
- 300+ high complexity projects
- 60+ million people using our solutions
- Clients in 15 countries on 3 continents (North America, Europe, Asia)
- 20 internationally awarded projects
- Top EU telecom clients


Some cool facts about Tremend:
- 5 top global car manufacturers use our software
- One of the startups we worked for was acquired by Google®
- +30% of our colleagues are ladies (and some of them have really unusual & beautiful names)
- One of the founders climbed Mont Blanc (the other one does triathlons)


Some friendly facts about Tremend:
- Top salaries for top talent
- Nothing short of legendary team buildings
- Fruit days
- Bonus days off with seniority
- Working from home days
- Premium medical insurance
- Performance bonuses
- And again, legendary corporate parties


We really welcome people:
- Ready to learn new things (we have some amazing mentors here)
- Able to teach us new things (we really appreciate and reward experience)
- Who don't want to be just another cogwheel in a huge code factory
- Wanting their work and skills to be recognized and appreciated