Job details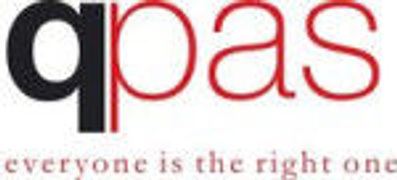 Android Developer
Looking for Premium Talent
Career level
Middle (2-5 years), Senior (5-10 years)
Employment type
Full time
Remote job
(allows the activity to be fulfilled from home, permanently or temporarily)
Spoken languages
English
- Medium
, Italian
- Beginner
For our client, a provider of integrated supply chain solutions for tracking and managing production, logistics and distribution.
Key Responsibilities:
Gather and evaluate user requirements in collaboration with team members and project leaders.
Responsible of application development and customization in accordance with functional and technical specifications.
Design graphic user interface elements, voice recognition, augmented reality and virtual reality.
Identify and troubleshoot the problems (responsiveness) of the software platforms.
Conduct layout adjustments based on user feedback.
Adhere to company brand identity (style standards of fonts, colors and images).
Pro-actively seeks for solutions and come with proposals to improve and optimize.
Test the software platforms before implementing.
The Person - the ideal candidate will possess the following qualifications, skills, knowledge and attributes:
Higher education: Polytechnics, Mathematics - Computer Science;
Medium level knowledge of at least one of the following languages: Java and/or Kotlin;
Team working attitude, professionalism and punctuality.
Problem solving capabilities.
Availability to adapt to an organized working model.
Knowledge of English at medium level.
Algorithmic thinking, attention to detail and ability to work with deadlines.
Minimum 1 year experience in a similar position.
Availability to travel abroad for short periods.
Other information:
The recruitment process will be conducted through QPAS - Recruitment Company
Only eligible candidates will be contacted
Attention:
By applying to this job, we are deemed to have your default consent to the processing of personal data by QPAS