Job details
INACTIVE AD:
The employer is not currently actively recruiting for this position, but you can apply for the ad.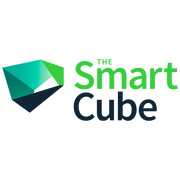 Career level
Middle (2-5 years), Senior (5-10 years)
Employment type
Full time
Spoken languages
English
- Advanced
* all languages are compulsory
What job we expect you to do:
Independently manage analytics projects of varying complexities, ensuring top notch quality and timeline adherence

Understand client business context and objectives and apply analytics tools & concepts to generate insights & recommendations and provide business solutions

Act as or work with the Project Lead (PL) to design the analytical solution/framework. Be able to translate the client objectives / analytical plan into clear deliverables with associated priorities and constraints

Organize/Prepare/Manage data and conduct quality checks to ensure that the analysis output is ready. Conduct sanity checks of the analysis output based on reasoning and common sense, and be able to do a rigorous self QC, as well as of the work assigned to junior analysts to ensure an error free output

Interpret the output in context of the client's business and industry to identify trends and actionable insights. Be able to succinctly visualize the findings through PPT or BI dashboards (Tableau, Qlikview, etc.) and highlight the key takeaways from a business perspective

Act as client lead and maintain client relationship, make independent key decisions related to client management. Be a part of deliverable discussions with clients over telephonic calls, and guide the project team on the next steps and way forward

Engage with client stakeholders on a regular basis with the aim of becoming their thought partner. Be a part of client discussions around various opportunities at a technical and business level, and be able to tailor the message depending on the audience

Help and guide project team members on understanding client objectives and translate the business questions into an analytical plan with associated priorities and constraints

Act as a career guide/mentor for junior members of the group, groom PLs into becoming independent in their day-to-day project management activities

What skills we expect you to bring:
Extensive working experience in managing and driving complex data analytics projects in CPG, Retail or Life Sciences. Other B2C domains can be considered
Experience in managing, cleaning and analyzing large datasets using tools like Python, R or SAS
Experience in using multiple advanced analytics techniques or machine learning algorithms
Experience in handling client stakeholders and independently managing projects
Knowledge of working across multiple data types and files like flat files, RDBMS files, multiple data platforms (SQL Server, Teradata, Hadoop, Spark), on-premise or on the cloud
Be able to drive data process improvements through automation both in online and offline environments using ETL technologies (., VBA, R Python).
Experience with data governance models and designing & implementing complex data systems by automating workflows with tools such as Alteryx.
Knowledge of creating end-to-end BI reporting frameworks using offline and online visualization tools such as Tableau or Power BI
What are other important requirements?
Superior problem-solving abilities and strong analytical thinking
Desire to work in a fast paced, challenging environment where you need to push yourself all the time
Excellent communication skills, both written and verbal
Solution orientation and self-drive
What expertise will bring added advantage?
Hands-on working experience with data integration, reporting and optimization projects in the supply chain area, preferably with focus on logistics
Proven track record in working and performing in global cross-functional environments and collaborating with various teams (., supply chain, IT, operations, external contractors).
Experience with designing, developing and maintaining scalable data systems in online environments such as dedicated servers, data lakes or cloud platforms (Cloudera, AWS or MS Azure), as well as using of API & EDI technologies to extract and process large amounts of data from various websites
Good working knowledge of data systems integration technologies (Hive, Impala) & optimization techniques. Proficient with using SQL queries to store, sort and retrieve data, as well to develop, implement and optimize stored procedures
Knowledge of advanced statistical techniques like Decision trees, different types of regressions, clustering, Forecasting (ARIMA/X), ML, etc.
What Tools and Technologies we expect you to know? We understand one
cannot be master of all.
Offline & Online Visualization Tools: Tableau, PowerBI
Workflow Automation Tools: Alteryx
Programming Languages: Python, R, VBA, SAS
Data Warehouse Tools: Impala, Hive
Cloud Platforms: Cloudera, AWS or MS Azure
Where will be the job location?
We are ready to welcome you at our Timisoara office.
Online interview
Care sunt asteptarile dumneavoastra salariale, in cazul in care ne referim la un salariu net?