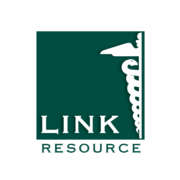 Online Advertising and Performance Manager
Career level
Middle (2-5 years), Senior (5-10 years), Executive (>10 years)
Gross approximate salary / month in euro
100 €
On behalf of one of our clients, we are looking for a superhero to power and manage the advertising campaigns!
As Analytics and Performance Advertising Manager you will actively create, monitor and optimize campaigns for a portfolio of clients, with a particular focus on effective inventory monetization, delivering a first class service and sharing best practices within the various internal departments. Your daily tasks will also involve data analysis, preparing strategic client reports and campaign planning.
You have a solid working knowledge of the digital performance and affiliate marketing ecosystems, and understand the general needs of online advertisers and publishers.
Very detail-oriented with a meticulous approach and able to manage multiple campaigns successfully.
Excellent time management and organizational skills.
Money conscious with an innovative approach and ability to thrive in a fast paced working environment.
Pro-active, a strong communicator and confident with pitching new opportunities to external clients.
Analytical mind, good with calculations and statistical interpretation.
Problem solving attitude.
We will value any experience as media buyer, advertiser or traffic manager.
Responsibilities
Daily spend/revenue monitoring, campaign creation and optimization. You will utilise internal tools, systems and processes to keep a daily track of client development and expansion.
Effective client relationship management, dealing with internal/external conflicts and collate best practise examples of reporting, client feedback and case studies.
Proven technical capabilities and understanding, including basic skills in the editing of landing pages (HTML) and creative optimization.
Close interaction with Team Leader, Business Intelligence and Business Development teams in order to interpret market insights, client data, and be able to react quickly and implement this back into the business.
Effective management of your clients on performance versus target and company growth strategies
Requirements
2-3 years minimum experience in the online advertising industry.
Experience in Mobile and Desktop media buying and inventory monetization.
Experience in managing campaigns directly for product owners or affiliate networks.
Strong analytical proficiency, especially with Excel or Google spreadsheets.
Good technical knowledge (HTML, JavaScript).
Perfect knowledge of the different performance-based pricing models (CPA, CPL, CPA, CPM, CPC, etc.)
Fluent English, written and spoken
Strong Proficiency with web applications (browsers, IM, software) and knowhow on Google & social media advertising tools as well as Analytics tools.
About us:
Our client is a digitally driven brand agency that believes in the power of smart digital solutions and brand empowered stories which solve problems, that creates amazing experiences and makes businesses stand out. They are shaping projects that make a difference and doing their best to create real, positive changes in the super-world of digital communication.