Job details
INACTIVE AD:
The employer is not currently actively recruiting for this position, but you can apply for the ad.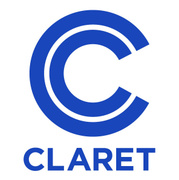 Career level
Middle (2-5 years)
Employment type
Full time
Candidatul ideal
Cerinte:
- Minim 2 ani experienta in analiza financiara de credite imobiliare;
- Studii superioare finalizate;
- Experienta de lucru in domeniu constituie avantaj
- Cunostinte legislatie de creditare;
- Capacitate de analiza si sinteza in procesul decizional;
- Cunoasterea limbii engleze (OBLIGATORIU scris si conversational);
- Cunostinte bune de operare PC: Word, Excel;
- Abilitati de negociere si comunicare;
- Orientare catre performanta;
- Pro-activitate;
- Gandire conceptuala;
- Management eficient al timpului;
- Autocontrol in situatii de stres;
- Integritate prin sustinerea valorilor etice ale companiei.
Descrierea jobului
Responsabilitati:
- Analizeaza dosarele de credit transmise conform procedurilor in vigoare;
- Studiaza componenta acestor dosare, analizeaza docmentele de proprietate ale garantiei
- Studiaza docuemntele de venit si verifica daca dosarele de credit contin toate documentele mentionate in normele interne ale societatii, in functie de categoria de credit solicitat;
- Solicita completarea documentelor cu informatii suplimentare atunci cand aceste informatii sunt necesare fundamentarii analizei clientilor;
- Analizeaza solicitarile clientilor in legatura cu modificarea conditiilor contractuale pentru creditele in derulare;
- Asigura suport personalului din vanzari pentru activitatea de creditare persoane fizice si IMM;
- Analizeaza operatiunile de creditare din punctul de vedere al riscului si prezentarea recomandarii asupra solicitarilor de finantare;
- Intocmeste propunerea de finantare si prezinta dosarul de credit comitetului de credit pentru decizie;
- Contribuie la implementarea si actualizarea politicilor si procedurilor interne referitoare la activitatea de creditare si risc de creditare;
- Asigura respectarea confidentialitatii operatiunilor, respectarea normelor BNR si a normelor interne referitoare la operatiunile de creditare;
- Raspunde de pastrarea documentelor privind activitatea departamentului conform normelor societatii.