Job details
INACTIVE AD:
The employer is not currently actively recruiting for this position, but you can apply for the ad.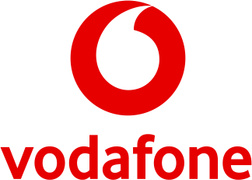 Career level
Senior (5-10 years)
Employment type
Full time
Technology is a playground for ideas!
Technology _VOIS Romania is the place to make them come to life.
If you want to invest more in a career rather than just a job,
Meet us, Join us, Grow with us!
We stay true to our core values by recruiting people who are passionate, open, and question everything.
Reflect on what your motivation is to come on board! We are eager to hear your story.
READY?
We live and thrive in an ever-changing environment where creativity and productivity are key, within working hours, of course.
So, here is our proposal for you:

Your day to day:
The Corporate Systems and Analytics [CSA] organization delivers, operates maintains and continuously improves Vodafone IT Platforms and Applications for Group functions across Finance, HR, SCM, Consumer Commercial and BI. It is E2E accountable for technology across all _VOIS centres and it drives the Analytics & Data Ocean Services transformation for Vodafone.
With these activities, you will have a great impact on our business:
Drive and foster the change of the organization towards the Scaled Agile Framewok [SAFe] view of Agile and Lean Portfolio Management [LPM] adoption
Oversee the planning, budgeting, spend forecasting and measurement at a portfolio level
Guard the portfolio governance framework and ensure adherence to it. Report metrics as per the requirements;
Involve in all the Agile Portfolio Operations activities such as coordinating value streams
Facilitate key programme meetings including management of agendas & content, prebriefing stakeholders and recording and management of actions as well as ensuring that escalations are followed through andresolved.
With these skills, you are a great candidate:
Ability to work independently with stakeholders across all areas of the business and located in different countries;
Experience with planning & delivering projects either in a PM or PMO role;
Previous experience in working with SAFe or in an Agile PMO environment;
Strong organisational and co-ordination skills;
Very good understanding of IT and Telco sectors;• MS Office Practitioner – particularly Excel and PowerPoint to expert level;
University degree, preferred incomputer science / statistics /economics / mathematics / statistics or business administration;
Excellent English skills (verbal and written);
Any Project Management certification; SAFe is preferred
Sounds like the perfect job? We've got even more to offer:
Work from Home – You can have home office 2 days per week
Medical and dental services
Life insurance
Dedicated employee phone subscription
Special discounts for gyms and retailers
Annual Company Bonus
Ongoing Education – we continuously invest in you to ensure you have everything needed to excel on the job and enhance your skills
You get to work with tried and trusted web-technology
Getting in on the ground floor of and technology changing company
Flexible Vacation – Take time off when you need it, we trust you
The future is exciting.
Ready?