Job details
INACTIVE AD:
The employer is not currently actively recruiting for this position, but you can apply for the ad.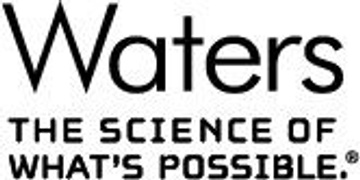 Agile Delivery Practitioner
Looking for Premium Talent
Career level
Middle (2-5 years), Senior (5-10 years)
Employment type
Full time
Spoken languages
English
- Advanced
* all languages are compulsory
Overview
In Waters, the Informatics group produce software that is used by people worldwide for specialist measurement and scientific analysis. We are currently seeking an Agile Delivery Practitioner to work across multiple cross-functional software delivery teams, leading the teams to deliver high-quality software on a regular basis, using Agile and Lean principles and practices, while using key metrics to foster a culture of continuous improvement . We believe strongly in the value of personal development, and provide support and dedicated time for our people to pursue this.
Responsibilities
Be an active participant and facilitator of important team activities (. retrospectives, sprint planning)
Coach and lead teams in Agile and Lean best practices (. making all work visible, limiting work in progress)
Use data and key metrics (. lead times, deployment frequency) to build learning and support continuous improvement
Ensure work is broken down in a meaningful way to minimize dependencies and facilitate the continuous delivery of value
Remove impediments and waste to ensure a smooth and optimised flow of work
Address team and delivery risks, issues and dependencies, including where ownership exists outside the team or no clear ownership exists
Manage stakeholders' expectations and facilitate discussions across high risk and complexity or under constrained timescales
Identify and challenge organisational processes of increasing complexity and those processes that are unnecessarily complicated. Able to add value and can coach the organisation to inspect and adapt processes
Build a trusting and vibrant environment where problems can be raised without fear of blame or judgment, placing emphasis on conflict resolution, problem solving, and continuous improvement
Qualifications
Several years commercial experience in leading cross-functional software delivery teams using a variety of Agile and Lean methodologies

Experience of coaching teams through Agile/Lean principles, methods and techniques

Experience of using key team metrics to drive continuous improvement initiatives

Experience working within a technically Agile environment that is committed to clean code, test-driven development, automation, continuous integration and delivery

Clear and confident communicator, at all levels

Ability to lead and mentor others

Proven record of building an environment of trust, self-organisation and high engagement within teams