Job details
INACTIVE AD:
The employer is not currently actively recruiting for this position, but you can apply for the ad.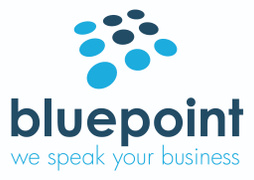 Career level
No experience
Employment type
Full time
Despre companie

Oferim servicii profesioniste de call-center. Ne bucuram sa lucram pentru clienti de renume si suntem intr-o continua dezvoltare. Pasiunea pentru ceea ce facem, inovatia si entuziasmul sunt cuvintele-cheie care stau in centrul echipei

Candidatul ideal:

Comunica lejer cu cei din jur
Isi doreste sa se dezvolte continuu
Este ambitios si dornic sa invete cat mai multe lucruri noi
Are cunostinte de Microsoft Office (Word, Excel, Outlook) si de navigare online
Este serios si atent la detalii
Are abilitatea de a negocia si de a convinge cu usurinta.

Responsabilitati:

Promovarea si vanzarea de servicii sau produse prin telefon;
Gestionarea solicitarilor primite din partea clientilor;
Oferirea de informatii corecte si utile despre produsele sau serviciile promovate;
Preluarea apelurilor venite din partea clientilor;
Propunerea de oferte customizate, in functie de nevoile clientilor, cu scopul de a le oferi acestora exact lucrurile de care au nevoie;
Urmarirea unor obiective

Beneficii:

Program de munca full time
Salariu fix si bonusuri de performanta
Training profesional specializat
Echipa ambitioasa alaturi de care poti sa cresti atat profesional, cat si personal
Activitati periodice cu intreaga echipa: teambuilding-uri, petreceri, concursuri.