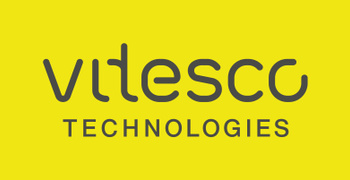 Advanced Purchasing Engineer
Career level
Middle (2-5 years)
Employment type
Full time
Employment type: Permanent
Experience level: 2 - 3 years
Description
The Advanced Purchasing Engineer is the purchasing representative in projects with international cross-functional project teams. The focus will be on projects for electrification that will be accompanied from acquisition phase until SOP. The Advanced Purchasing Engineer acts as interface between supplier and BU functions like Engineering, Target Costing, Program Management, Plants and others.
Responsibilities:
  Purchasing representative in international cross-functional project team from acquisition phase until SOP and interface to Category Management.
  Covering material cost, supplier component quality, component timing and technical feasibility through supplier.
  Responsible to control the sourcing process for selection of supplier.
  Supports final negotiations in conjunction with Category Purchasing.
  Preparation of sourcing decisions to guarantee that the sourcing is in correspondence with the purchasing strategy.
  Ensure early involvement of sourcing relevant disciplines and suppliers.
  Follow-up on supplier and material status during product development phase.
  Control BOM cost.
  Design-to-cost activities during product development phase.
  Cost reduction programs for BUs' products after SOP.
  Analyze future material needs of BUs.
  Commercial evaluation of technical changes until SOP as well as promotion of product design optimization
  Responsible for sourcing after SOP for BU-specific parts or if the BU has triggered the sourcing (e. g. localization).
  Market analysis to acquire new suppliers and new technologies in the deployment of suppliers.
Job Requirements:
  Academic degree in electrical, mechanical or industrial engineering or comparable qualification.
  +3 years experience in purchasing functions.
  Experience in the technical procurement in the automotive or electronic industry.
  Strong negotiation skills and assertiveness.
  Good technical understanding.
  Business fluent English language skills (written and spoken).
  Experienced in work with intercultural cross-functional teams.
  Experience with function to-cost and cost-value-analysis for purchasing parts.
  Project management abilities preferred.
  Well organized and independently working.
What we offer:
Integration Program in a professional & dynamic team.
Travel Opportunities - we know that you are missing this, so, let's hope that vaccination helps and we win our mobility back.
We know that sports and reading books help us in our development, so, these are part also from our benefits.
Work with passion and we will reward you accordingly.
…and because money isn't everything, you will find happy and supportive colleagues.
Relocation Package for non-Timisoara residents.