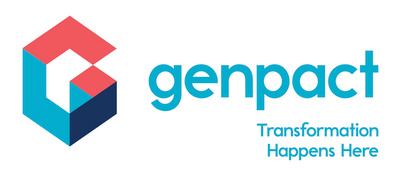 Accounts Receivable with Italian
Career level
Entry (0-2 years)
What are we looking for?

University Degree is important and an Economic degree will certainly bring you an advantage.
An advanced Italian level is mandatory and you will also need a good level of English to do the job right.
You will work as part of a large and friendly team so it's important to be a team player.
We like customer management skills as well as a keen eye for details and problem solving attitude.
And we will value your willingness to learn!

What will your job be about?

This job is all about making sure that your customers' clients make accurate payments and respect their deadlines and agreed policies. You'll have the responsibility of allocating the correct amounts to their corresponding accounts. These activities will require maintaining a constant relationship with the client's business representatives. Your approach needs to be number-driven, as well as people-oriented.

• The purpose of the position is processing of all customers related invoices, credit notes and payments as well as accounts receivable communication with the purpose to accurately determine and timely collect all customer receivables
• Booking of incoming payments
• Managing unapplied cash

What do we offer?

A long-term career within dynamic and constantly growing multinational environment and a fresh and enthusiastic team.
The promise for unparalleled learning opportunities, adapted to your needs and supporting your growth.
An attractive compensation package including: performance based bonus, meal tickets, life & medical insurance.

Who is Genpact?

Genpact is the largest international provider of business services in Romania for global customers.

Genpact(NYSE: G)stands for "generating business impact." We design, transform and run intelligent business operations including those that are complex and specific to a set of chosen industries. The result is advanced operating models that make our clients more competitive as they help them grow and manage cost, risk and compliance across a range of functions such as finance and procurement, financial services account servicing, claims management, regulatory affairs and industrial asset optimization. Our Smart Enterprise Processes (SEPSM) proprietary framework helps companies reimagine how they operate by integrating effective Systems of EngagementSM,core IT and Data-to-Action AnalyticsSM. Our hundreds of long-term clients include more than one-fourth of the Fortune Global 500. We have grown to overpeople in 25 countries, with key management and a corporate office in New York City. Our global critical mass doesn't dilute our flexible and collaborative approach and our management team still drives client partnerships personally. We generate impact quickly because of our business domain expertise and experience running complex operations, driving our focus on what works and making transformation sustainable. Clients attribute much of our success to our unique history: behind our passion for process and operational excellence is the Lean and Six Sigma heritage of a former General Electric division that has served GE businesses for more than 16 years. For additional information, visit or Follow Genpact on Twitter, Facebook, LinkedIn and YouTube.