Job details
INACTIVE AD:
The employer is not currently actively recruiting for this position, but you can apply for the ad.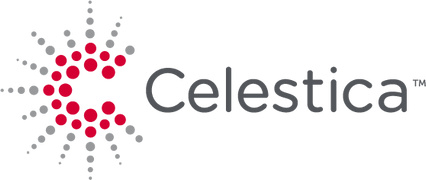 Accounts Payable Team Leader
Looking for Premium Talent
Career level
Middle (2-5 years), Senior (5-10 years)
Employment type
Full time
Detailed description:
Provides coaching, mentoring and supervision to team members. Responds to internal and external customer queries. Interfaces with SCM to resolve disputed items in a timely manner.
Provides direct supervision to semi-skilled employees within a single function or work group. This includes establishing annual plans/objectives and interpretation of policies related to the functional area. Executes budgets, develops schedules, and enforces policies and procedures. Directs subordinates to achieve assignments using established guidelines, procedures, and policies. Takes independent action to gather ideas and gain consensus with cross-functional teams on process improvement recommendations. Become a key advisor and is able to assist clients/user on vastly different issues.
Responsibilities:
Supervises and provides guidance to team members to ensure team goals and objectives are met.
Reviews daily volumes, staff workload to ensure daily production numbers are achieved. Ensures corporate policies, procedures and business controls are adhered to. Responds to internal and external customer concerns in a timely manner. Attends supplier and SCM meetings as required. Consolidates and analyzes month end reports and make recommendations to management based on the analysis. Reviews employee performance making recommendations to management on team members. Initiates and manages process improvements and special projects as required. Demonstrates process and methods to new employees.

Knowledge/Skills/Competencies:
Strong communications and presentation skills.
Project Management skills
Good leadership and coaching skills.
Ability to handle multiple tasks while maintaining attention to detail and accuracy and working under tight time deadlines.
Ability to evaluate, prioritize and problem solve a variety of tasks to ensure their timely and accurate completion.
Ability to communicate effectively, both verbally and in writing, with a wide variety of internal and external customers.
Ability to prepare a forecast for one element of the business (cost center, profit center, pricing forecast or key balance sheet component)
Ability to bridge between actual, plan, forecast and bids, analyzing mix impacts and summarizing in management reports.
Makes recommendation for AP strategies and situation.
Understands MRP configurations/processes.
Creates basic spreadsheet macros.
Ability to design custom queries in job-related software.
Understanding of the relationships between the various tools.
Understands how to use the political structure in the organization and how to get things done using that structure.
Requirements:
Business/ Economic university graduate – Accounting studies represent an advantaje;
2-4 years in a similar position;
Good Computer knowledge;
Very Good communication skills;
Ability to work in a team, but also the ability to develop a personal assigned project;
Accuracy and detail oriented person;
Very good organisational skills;
Good command of written and spoken English;
Any other foreign language knowledge is an advantage;
Ability to learn fast and and react pro-actively to unpredictable situations or projects.
An engaged, open and team orientated person