Job details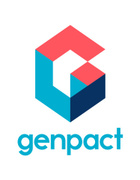 Accounts Payable Specialist with French
Looking for Premium Talent
Career level
Middle (2-5 years)
Employment type
Full time
Remote job
(the activity is performed from home)
Spoken languages
French
- Advanced
, English
- Advanced
* all languages are compulsory
With a startup spirit andcurious and courageous minds, we have the expertise to go deep with the world's biggest brands—and we have fun doing it. Now, we're calling all you rule-breakers and risk-takers who see the world differently, and are bold enough to reinvent it. Come, transform with us.

Inviting applications for the role of Accounts Payable - Procure to Pay - Senior Process Associate - French! Your job will involve invoice and payment processing, workflow management and issue resolution.
Responsibilities
• We are performing primary review against set guidelines
• Entering data into ERP application from scanned invoices and performing online checks as specified – eg. duplicates, wrong scanning, wrong address
• Updating activity trackers and help for creation of Suppliers
• We are reviewing the requests for vendor setup/changes in details
• Accuracy and duplicate audit of data entry and invoices and Root cause analysis of errors and dissemination to the Team
• Proactive controls for avoidance of future errors
• Month close reporting and periodic dashboard reporting as well as ad hoc reporting and Reconciliations and reporting
• Closing of accounts for the month and performance of due diligence as per guidelines – including generation of ERP reports and inputs for accruals
• Periodic activities (. VAT reporting, intrastate reporting,, 592B etc.)
• Performing escheatment controls and Vendor statement reconciliations
• Clearing of accounts and Sending DNs, payment advises to suppliers
• Resolution of suppliers queries, major discrepancies and Posting of returned payments and checks
• Country specific knowledge of taxation (VAT and CIT) & accounting rules applicable particularly for country-to-country transition
• Running ERS / Self billing reports and Performing audit of OCR or other tool's batch output files
• Query resolution and understanding query raised by customer
• Routing out of scope issues to internal teams for further resolution
• Working on aged invoices
Qualifications
Minimum qualifications
• Very good knowledge of French, C1
• Communicative level of English.
• Accounting knowledge – intermediate level;
• Relevant similar work experience;
• Good MS Office (especially MS Excel), SAP knowledge.
• Analytical thinking and self-starter.
Encouraged qualifications
• Personal culture and client management expertise.
• High motivation and ability to learn.
• Ability to work under time pressure.
What can we offer?
• Attractive salary
• Stable job offers - employment contract
• Work in a multicultural and diverse environment with employees from over 30 countries
• Genpact supports professional trainings and great career development opportunities
• Free access to our award-winning learning platform
• Benefits such as Meal Tickets, Medical Services, Insurance, additional vacation days or partner discounts
Genpact is an Equal Opportunity Employer and considers applicants for all positions without regard to race, color, religion or belief, sex, age, national origin, citizenship status, marital status, military/veteran status, genetic information, sexual orientation, gender identity, physical or mental disability or any other characteristic protected by applicable laws. Genpact is committed to creating a dynamic work environment that values diversity and inclusion, respect and integrity, customer focus, and innovation. For more information, visit . Follow us on Twitter, Facebook, LinkedIn, and YouTube.
Online interview
This position will have start date on 17-Janare you ok with this timeline?