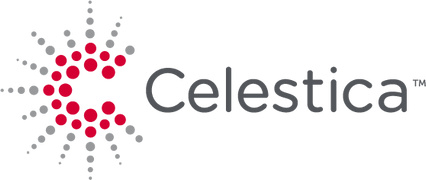 Accounts Payable Specialist
Career level
Middle (2-5 years)
Incumbents apply in-depth knowledge in a specific area of specialization. Work is performed within established professional standards and practices. Works on problems of moderate scope where analysis of situations or data requires a review of identifiable factors and a considerable degree of judgement. Erroneous decisions or failure to achieve results may have a negative impact on the division's/department's operations, schedules, and/or performance goals. Works under minimum supervision. Seeks approval from others on matters outside of job/role scope. Receives instruction on specific assignment objectives and possible solutions. Unusual problems are solved jointly with manager. Work is reviewed for application of sound technical judgment. Will lead a work group or project team consisting of technical and support staff as required. Builds internal and external relationships as appropriate, with emphasis on those that facilitate the achievement of job/role accountabilities, such as relationships with key suppliers, customers and internal service. Implements process improvements. Presents complex information integrating several scenarios, Become a key advisor and is able to assist clients/user on vastly different issues. Ability to run a successful meeting with multiple people (. agenda, timetable, demonstrate good time management, conclusion, follow-up and minutes.) Meets group needs, ensures appropriate resources are available and works to achieve team goals over individual goals. Make a decision based on the analysis. Provides input to mange required changes. Leads by example and is accountable for their actions.

Performs tasks such as, but not limited to, the following:

Acts as a key advisor to team members to resolve complex invoice or payment issues ensuring compliance to corporate policies, procedures and business controls. Responds to multifaceted internal and external customer issues. Attends supplier and SCM meetings as required. Consolidates and analyzes month end reports and make recommendations to management based on the analysis. Initiates and manages process improvements and special projects as required.

Knowledge/Skills/Competencies:
Basic understanding of internal and external customer needs is required to make effective/informed decisions.
Strong communication, negotiation and presentation skills.
Ability to consolidate, manipulate and analyze large quantities of data.
Ability to handle multiple tasks while maintaining attention to detail and accuracy and working under tight time deadlines.
Ability to evaluate, prioritize and problem solve a variety of tasks to ensure their timely and accurate completion.
Ability to communicate effectively, both verbally and in writing, with a wide variety of internal and external customers.
Ability to create a profit center or cost center budget identifying key plan drivers.
Ability to bridge between actual, plan and forecast, analyzing mix impacts and summarizing in management reports.
Provide recommendations based on interpretation of results.
Ability to design/create queries and understands what creates the output.
Creates basic spreadsheet macros.
Ability to design custom queries in job-related software.
Understanding of the relationships between the various tools.
Understand how to use political structure in the organization and how to get things done using that structure.