Job details
INACTIVE AD:
The employer is not currently actively recruiting for this position, but you can apply for the ad.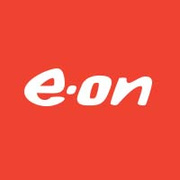 Accounts Payable Associate (German Speaker)
Career level
Middle (2-5 years)
Employment type
Full time

E.ON Business Services Cluj, Department: Accounts Payable, Location: Cluj Napoca
Accounts Payable Associate (German Speaker)
Your Responsibilities
Process incoming invoices, reminders, final demands according to the process documentation and perform corrections on demand
Handle e-mails and calls from business units and vendors
Assure KPIs and SLAs are met
Contribute towards improvement initiatives and bring forward ideas
Perform other specific Accounts Payable related activities as required by the Team Leader
Your Profile
Education / Training: High School or University Degree (Economic studies represent an advantage)
Professional Experience: Basic knowledge of principles, practices, regulations, and procedures as they relate to purchasing and accounts payable, knowledge of the application of data processing techniques to accounting systems
Languages: English & German (advanced level)
Our Benefits
You get more than just a salary: You receive special gifts when important events happen in your life, such as the birth of a child, June 1st and Christmas (for those employees who are parents) and the list goes on! Also, your performance is rewarded annually with a bonus that matches your achievements from the previous year. Do you excel in what you do? You can be one of the colleagues eligible for an excellence award! All of our colleagues also receive monthly financial aid, that helps reduce the monthly cost of transportation.
Stay cool while using your meal vouchers: The meal tickets are credited to a special card and you can pay contactless.
You can enjoy your work, while being healthy and safe: We offer you a package of additional medical services within a private medical network. If you change your glasses, we cover part of their value. During the pandemic, you can work from home, if your work field allows it. (We are writing this ad from home.)
We really care about work-life balance: We grant a minimum of 25 days of annual leave (more than the average number of days granted by other employers and/ or required by law), And this number increases according to your seniority within the company!
We focus on development: You will continue to grow with us and expand your knowledge, through workshops, trainings and mentoring programs, plus language courses (German, to be more specific).
We also pay attention to the needs of colleagues who are parents: We have a partnership with a private kindergarten, located right next to our headquarters in Amera Tower, where our employees can bring their children (access to the kindergarten is granted according to the number of seats available per age group).
Despre noi
Noul E.ON este unul dintre cei mai puternici operatori ai rețelelor și a infrastructurii energetice europene, precum și un furnizor de soluții avansate pentru mai mult de 50 de milioane de clienți. Suntem prezenţi în 15 țări și avem un total de pestede angajați, iar acest lucru ne permite să contribuim activ la accelerarea tranziției energetice în Europa. E.ON își propune să transforme fundamental lumea energiei, pornind cu focalizarea atenției pe două zone de creștere sustenabilă și achiziția companiei innogy. Fiind unul dintre cei mai mari furnizori de servicii energetice din Europa, vom stimula tranziția energetică în România și în Europa. Combinarea expertizei celor două companii va face, de asemenea, ca E.ON să devină un pionier în dezvoltarea de soluții noi și inovatoare, și să atragă cele mai strălucite minți în sectorul energetic.