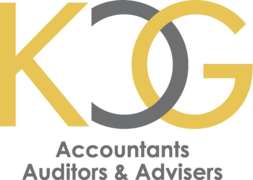 Accounting supervisor
Nivel cariera: Senior (5-10 ani)
Limbi vorbite: Engleza
Oras(e): BUCURESTI

We are seeking for highly motivated professionals, passionate of their work, willing to take action and to achieve results. We encourage new and creative ideas. We are looking for a dynamic, flexible and team player professional to join our team as an ACCOUNTING SUPERVISOR.

Job type: fulltime
Professional level: experienced (over 5 years)
City: Bucharest

Job requirements:
•University degree in accounting, finance or banking;
•Fluent in English; any other foreign language will be considered an advantage;
•At least five years' experience working as a senior accountant;
•Microsoft Office Excel and Word skills;
•Strong organizational, analytical and communication skills;
•Committed to self-development and gaining new skills;
•Good team working skills;
•Certification CECCAR/CCF is an advantage.

Duties and responsibilities:
•Organizes the accounting department activity and the keeps contact with company's clients;
•Reviews and supervises the work performed by accounting seniors;
•Advices the accounting seniors regarding accounting and fiscal treatment;
•Keeps track of changes in the fiscal and accounting legislation that may affect the portfolio of clients;
•Registers the accounting entries related to assets, liabilities, revenues and expenses;
•Ensures the integrity of accounting information by recording, verifying, consolidating and reporting transactions.
•Prepares the periodically statements/tax returns and annually financial statements;
•Ensures that all reports are done timely and accurate and in accordance with legal policies and procedures;
•Ensures the integrity of accounting information;
•Checks the accuracy of accounting records.
•Checks the accounts' balances and performs necessary component adjustments;
•Maintains and balances subsidiary accounts by verifying, allocating, posting, reconciling transactions and adjusts discrepancies;
•Maintains general ledger and checks the trial balance;
•Summarizes financial status by collecting information;
•Produces payroll by initiating computer processing;
•Prepares special report for the clients;
•Maintains contact with the assigned clients;
•Secures financial information by completing database backups;
•Protects organization's value by keeping information confidential.

Financial offer (bonuses, benefits):
•Attractive salary package.