Job details
INACTIVE AD:
The employer is not currently actively recruiting for this position, but you can apply for the ad.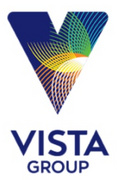 Career level
Middle (2-5 years)
Employment type
Full time
About Vista Group and what we offer you:
We believe in rewarding great people with great things: Vista Group provides competitive salaries, a great benefits package, an inspirational working environment and a great team who have your back! At Vista Group you will get all of this and more... Only Super Benefits will do for Superheroes!
You will get to be a part of the exciting movie entertainment industry: Brad Pitt! Scarlett Johansson! Quentin Tarantino! Ridley Scott! All people we've never met! But we do create and provide innovative products and solutions that are used worldwide by cinemas, studios, and the cinema going public alike. We build amazing products that transact the business of the movies. More than 20 billion dollars of tickets are sold through Vista Group every year; but more than that, we are a group of good people who love doing good things. You will work with an elite team of superheroes in a great culture that delivers the best products to the cinema industry and will find yourself surrounded by success and opportunity – yours for the taking. Vista Group is an established company, with over 20 years growth and experience, but with the variety, challenges, and the excitement of a start-up. Come and join our cast of characters and be an integral part of making the cinema industry an even better experience.
Responsibilities
Manage the Vista Group EMEA Accounts Receivable function to ensure timely collection of customer payments (with assistance from a Junior Accountant also based in the Timisoara office)
Assist the Vista Group EMEA Accounts Payable function with the preparation of monthly supplier/contractor upload templates into Microsoft Navision
Preparation of monthly sales invoices for Cinema Intelligence and assistance where required with other Vista Group EMEA entities
Run the monthly financial closing & reconciliations for Cinema Intelligence, reporting into the Vista Group consolidated results.
Romanian regulatory accounting for Cinema Intelligence
Assist with Cinema Intelligence liquidity forecasts to help maintain appropriate cash levels within the organisation.
Assist with yearly audit for Vista Group EMEA entities
Ad-hoc management reporting as required
Skills
University qualification in Accounting
3-5 years post qualification experience within in Accounting or Commercial environment
Proficiency in Microsoft Excel
Microsoft Navision & Exact experience preferred (but not essential)
Strong written & verbal English
Benefits
- 21 holidays
- Private medical insurance (Regina Maria private health network)
- Public transport reimbursement - up to 100 RON
- Half reimbursement for glass/contact lenses - up to 450 RON