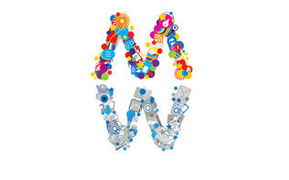 Account Manager
Career level
Middle (2-5 years)
Job Summary:
The Account Manager is responsible for the smooth running of an account & the effective management of all client projects.
He/she is judged primarily on implementation & project management skills. Strategic insights will become increasingly important.

Main Responsibilities

Communication Skills
• Works to ensure client & agency share same expectations across all projects.
• Represents individual or team point of view in convincing & compelling manner when speaking or writing.

Administration & Project Management
• Runs a team, negotiating for resource & allocating tasks within & across departments, controlling timelines & budgets, anticipating issues dealing with problems & working towards a solution.
• Acts as the client's day-to-day contact for all strategic & creative issues.
• Review timings plans/estimates before they are passed to client for approval.
• Ensures the information flow to client on revisions to timing plans/estimates.

Creative & Strategic Thinking
• Thinks strategically. Constantly looks for innovative & proactive solutions how to add value to the client's business.
• Understands the dynamics of the market & the brand within the market.
• Builds knowledge of brands synthesizing & interpreting information to facilitate strong strategic knowledge.
• Drives the ongoing strategic direction of the brand, encouraging & supporting others in their brand investigations.

Technical Expertise
• Demonstrates a through understanding of the key elements of the communication mix & their potential to deliver brand messages at various contact points.

A minimum 2 years experience in an advertising agency is mandatory.